Welcome! Here are the website rules, as well as some tips for using this forum.

no heat = no DHW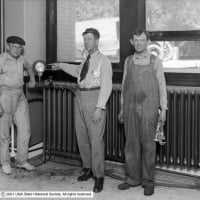 Timco
Member
Posts: 3,026
I have a service call tomorrow for a WM GV-4 that will not fire. It's a few towns north and I will be bringing a HSI. Question is, since these folks have an indirect, short of getting the boiler firing, is there no way to get them hot water? Has anyone seen a standard 40 gal WH on the DHW system as a back-up for hot water needs? I hate to see them without both...

Tim
Just a guy running some pipes.
Comments
This discussion has been closed.