Welcome! Here are the website rules, as well as some tips for using this forum.

munchkin t80 install (clammy)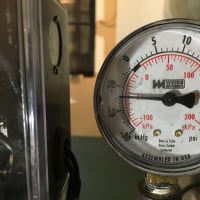 Just finished this one up it was a real clammy job did it solo .Been doing for others but not the clam way completely always short of perfect.I have to go back for a few odds and ends running the outdoor sensor and collecting the check .To save a little time it pre fabed the panel and dis assembled to get to the job mounted it and just tightened the unions all in all it took about 3 days .The original mono flow system with recessed convectors had been butched with baseboard loops taken off for the 2 nd floor which never worked so i seperated them and ran 1/2 pex to each drop and made alittle manifold heated up perfect.Besides a vision one kit i also used the v500 termation kit ,i also left pervisions for a indirect tank 2 1 1/4 tee with plugs ,i will be very interested with there new gas bill as it gets colder there highest bill last year was 450 bucks for one month but i know for sure the systems was air bound for the secoind floor .I also ran all new t/stat wires and a new stat for the second floor i think i could have done better on the time though but i 'm getting old and well i have always been slow if ya know waht i mean .peace and good luck clammy
R.A. Calmbacher L.L.C. HVAC
NJ Master HVAC Lic.
Mahwah, NJ
Specializing in steam and hydronic heating
Comments
This discussion has been closed.