Welcome! Here are the website rules, as well as some tips for using this forum.

Eulogy For 1932 Steam System--Pictures And Blueprints.
This school house was rebuilt on the footings remaining from a fire in the winter of 1932. Apparently the boiler and coal room were not involved. Some masonry walls were reused.
It was a time when labor was cheap and available.
Presently it has a 1973 American Standard 1BJ1, 1.8Million in-1/44 out.
From what I could see on the print it had 3780.74 EDR connected.
(EDR's on print included fractions for some CI rads)
With 1.33 pickup that is 1,206,812 BTUH. For 13,464 sq ft of floor space that is 90 BTU per sq foot. It was a warm place to be.
Attic mains with a 5" riser and also a 3 1/2" riser.
2nd floor plans show a 5 X 3 1/2 X 3 1/2 eccentric tee. I have never went up to look.
Could be built up fittings.
Only 1/2 basement level for boiler room (wet area) so dry returns were under the floor.
Some had been replaced. I had suspicion these were wet/dry returns causing air venting problems.
So BJBM vents were added at the end of the sub-mains as they dropped from the attic.
There was always a cond pump on this system as the print shows.
2 6" risers. King valves that may have never been operated, 15' above the floor.
5' threaded pipe into the one on the right.
No real header, as we know it today. Only an 1 1/4" drip/equalizer on the right end.
It seemed to produce dry steam, got the pressure down to 2.75 PSI.
First print shows boiler detail.
Second shows attic express mains with 5" riser feeding the 2 floors of the main building, the 3 1/2" riser feeds the gym level. That elusive tee is shown.
All the EDR's are on this page, the piping/EDR drawn to the outside of the building are for the first floor below.
First floor plan, 7 WC's for girls RR....5 WC's & 4 urinals for boys, but only one hand sink in each RR. Hand washing was not a major priority in the 30's.
"Domestic Science", room #7, with sewing rm #20 ( with one electrical outlet) attached would later be called "Home Economics" and today would be eliminated from schools.
"Manual Training" (room 13 with 2 electrical outlets) would later be called "Shop" and today is almost eliminated from schools.
Most class rooms only had 1 outlet if any.
There is no cafeteria, only dinning rooms. You brought your own brown bag/ lard bucket or went home for lunch.
Room 16 may have been the coal room.
This second floor plan, paper clips show where main air venting was add below on the first floor.
These were easy places to add the venting at the ends of the sub-main feeds in the attic.
Last one of 3 gym rads had the drop modified for a BJBM. These 3 rads did not get orifices as all other rads did. This was the only remaining heat for the gym as the hanging unit heaters were disabled.
Next is the "Music Room", now a storage room. This is after the vents removed. Apparently the left vent was blowing steam and drilled that hole in the plaster.
No one must have noticed it.
This is attached to a drop for a rad long removed.
Whenever a rad was removed the drip trap was forgotten about. All of these abandoned drips (perhaps 6) still had a 1932 (stamped) W&W trap element installed.
30 other drip trap elements were replaced with B&J #1972 cage units.
All rad trap elements (other than gym) were removed and orifices installed in supply valve unions.
They consistently had steam in the dry return and apparently no one could figure out why.
Another set of BM's added in first floor class rm 3/6. Again using an abandoned rad connection. You can see what a few years of steam did to the paint on the wall.
All the BM's were up on a 5' riser to avoid water spitting, however they appear to pass steam. A ball valve was added below to isolate them if there was a constant steam flow.
You can see new windows installed and some closed up.
The first and last orifices in the boiler burners were plugged to get a better handle on short cycling.
That rad did actually heat, lost it's drip connection at sometime.
I had first privilege's on salvage of the steam system, so trap caps and any cage units, vaporstat (0-4 PSI) and any other goodies are now mine.
Two more pages of prints. These are all I had.
This has been a friend to visit for the last 6 years, as I have been in every nook and cranny, other than the attic.
Not all will go to scrap as our power plant needs some hot water rads to heat the building.
That will be another project.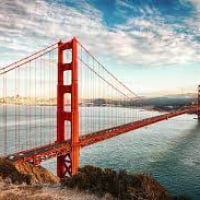 Comments