Welcome! Here are the website rules, as well as some tips for using this forum.

New Air Handler to fit in the existing opening.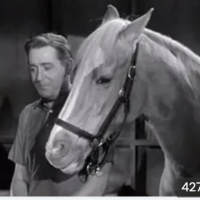 Single story home with existing 31 year old air handler in the attic. Time for a new system. Load calculation calls for 39,560 BTU cooling capacity. The existing opening to the attic is 20.5" x 19.5" after I remove the molding. I looked for new air handlers of the 3.5 ton size from Carrier/Bryant/Payne, American Standard/Trane, Rheem/Ruud, and Broan. I did not check the ICP brand names (Heil, ComfortMaker, Tempstar...)

All the 3.5 ton systems have Air Handlers that measure at least 21" on the smallest dimension. This will clearly not fit in the existing opening. When this happens I usually include the cost of cutting a larger opening with a new door panel and some new molding. I'm trying to keep cost down on this job for a friend. Does anyone out there know for a 19"x20" air handler cabinet that will conduct 1300 to 1400 CFM? Any brand any configuration, one piece or modular, coil or no coil, I don't care if it is painted or not?

Will be ordering the equipment next month so if there is a model out there that I can easily obtain in the next 30 days, that would be great.
Edward Young
Retired HVAC Contractor from So. Jersey.
Services first oil burner at age 16
P/T trainer for EH-CC.org
Comments