Welcome! Here are the website rules, as well as some tips for using this forum.

Repurposing a cast iron hot water boiler as a small steam boiler?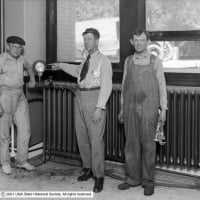 Timco
Member
Posts: 3,039
Posting this from our new place in Warren RI. Love being on the east coast!

So back home in UT I have one of those customers. Inherited a property and it has the original snow man. Leaking and it's really time now but she's just not able to buy a new one.

I have a 8YO or so WM 210 GV gold CI boiler I'd almost give her. It's hot water. Can't I just add a LWCO and tap it different? Anyone tried this?
Just a guy running some pipes.
Comments