Welcome! Here are the website rules, as well as some tips for using this forum.

Biasi B-3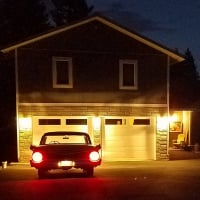 Looking into installing a small 3-pass oil boiler in my home. I currently have a Toyotomi oil miser 180, and it drives me nuts short cycling so much. It is also a single pass, just a water heater listed as a boiler as far as I'm concerned. My heatloss is 44,000 btu/hr so anything oil is oversized. I currently have double oil filters, with the latter being a spin-on. The boiler will be equipped with a Reillo F3 and would be direct vented with a short run (less than 6 feet).

Also considering proPAIN as my entire system is designed to run at 130F water. My meager fuel usage makes the price of LP very high, so oil seems to be the less expensive option. I can sell the Toyo for what I paid for it, and am looking for something efficient and reliable for my wife and family if anything ever happened to me and wood gasification were not the primary heating source.

Opinions, experiences, suggestions welcome!

SFM
Serving Northern Maine HVAC & Controls. I burn wood, it smells good!
Comments