Welcome! Here are the website rules, as well as some tips for using this forum.

Leaking Radiator....Replace, Repair, or Ignore???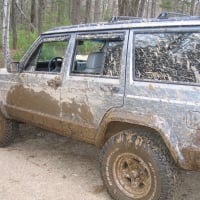 I've been inspecting my single pipe steam system lately and have been nit-picking all the things wrong with it. One of my radiators has leaked since we bought the house 7 years ago. It doesn't leak condensate, just steam. Its not a huge air leak but enough that you can hear it during normal operation.

When the boiler is really working hard and gets to its cut out pressure (1.25psi) it is more noticeable.

My question is.....what is the best thing to do? New radiators are too expensive, used ones are hit or miss, and repairing it may open up a can of worms.

Would ignoring it waste tons of money? Or am I just over thinking the whole thing? Thanks!
Comments