Welcome! Here are the website rules, as well as some tips for using this forum.

Parts to replace gauge glass?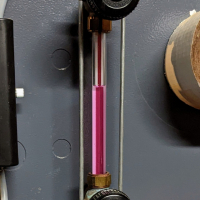 I want to buy some parts to have on hand for repairing my guage glass if it breaks.  Pexsupply.com has new glass as well as a $20 cutter for them.  They also have gaskets but everything is wal-rich brand.



Does this matter?



My gauge glass is a conbraco.   What parts should I have other than the glass tubes and rubber gaskets?
Single pipe quasi-vapor system.
Typical operating pressure 0.14 - 0.43 oz.
EcoSteam ES-20 Advanced Control for Residential Steam boilers.
Rectorseal Steamaster water treatment
Comments
This discussion has been closed.