Welcome! Here are the website rules, as well as some tips for using this forum.

Mud leg drain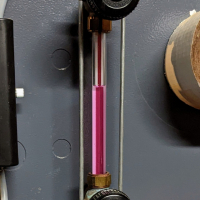 I'm curious what are common ways to install a mud leg drain.  If the boiler has a 2" or 2.5" tapping for the return I assume you throw a Tee on there with a valve on the end.



My question is do people usually bush it down to 3/4" and use a typical boiler drain?  The way I see it I can either throw an ell on there to get the valve down below the T and bush it to 3/4", or install a full size ballvalve and adapt a way to hook a hose on it.  I assume a full 2 or 2.5" ball valve will allow a really good clean blow down as long as you use a large enough hose or is it simply not necessary?



I will be installing king valves as well as a valve on my return so I can perform the blowdown under pressure.
Single pipe quasi-vapor system.
Typical operating pressure 0.14 - 0.43 oz.
EcoSteam ES-20 Advanced Control for Residential Steam boilers.
Rectorseal Steamaster water treatment
Comments
This discussion has been closed.