Welcome! Here are the website rules, as well as some tips for using this forum.

Munchkin F00 Error Message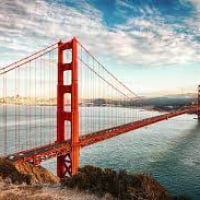 I've been serving Munchkins for awhile now, but this was a new one. 



"No Heat" call from a new customer.  F00 error message which translates to "high limit exceeded".  This error message persists after the 925 controller is reset and when the boiler is cold.



HTP tech. support tells me to remove the T-T connection to the boiler at which time the boiler comes on.  He says the problem is not with the Munchkin, but with either the zone valve controller (Taco ZVC 404) or zone valves (Taco ESP or EBV style) which makes total sense.  Turns out the owner has been having problems with the zone valves.



So, what is it in a zone valve or controller that would make a Munchkin 925 controller come up with an error message?  The Munckin sends out one leg of 24 volts to a pair of isolated contacts that close on a call for heat.  What goes wrong?
8.33 lbs./gal. x 60 min./hr. x 20°ΔT = 10,000 BTU's/hour

Two btu per sq ft for degree difference for a slab
Comments
This discussion has been closed.