Welcome! Here are the website rules, as well as some tips for using this forum.

ideas or suggestion in moving in the right diretion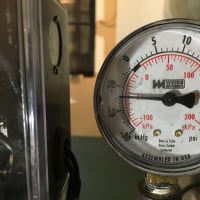 It's been a while sine i have posted but i will say Dan the new site looks great ,now onto to the matter at hand ,large building 2 pipe steam with no real evidence of any radiator or main trap repair or replacement since the mid to late 40.I have been asked to give a price on getting the system up to speed but as always there's a few problems .

1 just about all the rads have very old Fulton sysplon TRV which are original and close to 100 years old ,same also hold for the rad traps except marsh .if i where to remove all the trv  and install basics supply valves i am sure any balance or floor room temperature control the system had would be gone .

i doubt the buildings property manager will go for the money for new trv on the rads nor new traps aside from about a dozen or so main and drip IB traps located in the basement .I am thinking or have the thought of orifice each rad if the trv where replaced with standard raditor valves or am i off base ?any thoughts ? Also on another note there has not been much of any maintance on the steam side of the system meaning traps ,return work ,and this system is closing in on 100 years old .Originally this system was a 2 pipe gravity but now there is a condensate pump and it has a nice  big water leg on it and there are some older pneumatic control valves but they are for a few steam coils in air handlers here and there around the building .There has been evidence that some other building mains where tied into the original system at some point which also have some issues ,and also in one area the  original rads where removed and a steam to water heat exchanger was installed and some baseboard and some hydro air where install it does not function to well either but that is what it is .thanks for any input on the orificing ideas and any other suggestion besides run away peace and good luck clammy 
R.A. Calmbacher L.L.C. HVAC
NJ Master HVAC Lic.
Mahwah, NJ
Specializing in steam and hydronic heating
Comments
This discussion has been closed.