Welcome! Here are the website rules, as well as some tips for using this forum.

Wow! Legionares Dicease, my wake up call!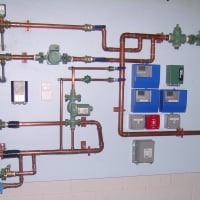 Wow!

This is horrible news that Mark E has contracted Legionares disease. I said a few prayers for him and was very worried. I am glad to hear that he is feeling a little better.

I know that Mark and Dave Yates have been fighting the good fight to try and get people to be more awhere of this disease for many years. I have always admired them for that. I am glad to hear that Watts has come up with a great CD on how to handle the disease. Dave Yates gave me a copy up here at ISH. I hope that you all contact Watts and get a copy of this CD for yourselves. This is very important. I plan to take this way more seriously now.
Please follow the Cd and take the needed precausions for yourself and all of your clients.

Until this happened to Mark, I don't think I really took the disease seriously. The same thing could have easily happened to me or one of my clients. In a odd sort of way, maybe something good can come from all of this. Maybe it will cause fellow wallies to take this disease more seriously now and do some thing positive to prevent future outbreaks. Maybe the news will now spread fast.

Please take some time out to say a prayer for Mark. Then take some more time to reflect on the way you handle Domestic Hot water Systems.

GET THE CD AND FOLOW THROUGH, PLEASE!!!!

JR

<A HREF="http://www.heatinghelp.com/getListed.cfm?id=96&Step=30">To Learn More About This Professional, Click Here to Visit Their Ad in "Find A Professional"</A>
I am the walking Deadman
Hydronics Designer
Hydronics is the most comfortable and energy efficient HVAC system.

This discussion has been closed.