Welcome! Here are the website rules, as well as some tips for using this forum.

Preventing flooded boiler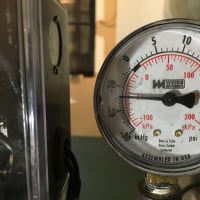 If you feeder is adding water while your system is running i think i would check to see if i could find the systems origianal water line also how old is the system meaning the house and what type of system is it single or 2 pipe .The reason i ask is i have seen quite a few boilers which took on water while operating because some one ripped out the old boiler tossed in a new one and did not replacte the original water line which meant the system lost it loop seals and the returns no longer held as much water as they used to ,find a real steam pro from the find a pro listing and pay him and have your system looked over and see what they suggest i know if i had steam i would do all i could to reframe from a reciever and pumps gravity rules keep it simple peace and good luck clammy
R.A. Calmbacher L.L.C. HVAC
NJ Master HVAC Lic.
Mahwah, NJ
Specializing in steam and hydronic heating
Comments
This discussion has been closed.