Welcome! Here are the website rules, as well as some tips for using this forum.

panel rad system piping options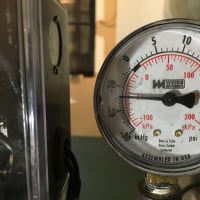 I,m looking at steam to hot water change over and was planing to remove the old recessed steam rads closing the recesses and install panel rads .I,ve done all my heat lose calc and know what i need i am thinking of do a home run system with 1/2 pex a pex running from a radiant manafold all the rads will be equipted with flow setter and trv with a internal by pass in the rad connections now i'm install a gb142 with the outdoor reset on constant circ my question is if the bypass is equipted on the rads do i really need a pressure diff on my manifold and am i better off using 2 manifolds and pumps instead of 1 manifold consisting of 13 connection .The home in question is getting a good sized add a level and the construction of the existing homes 1 st floor is brick with furing and plaster not much insulation on first floor and piping in copper would really creat some added renovation work that could be avoided by using pex and manifold .Any thoughts or comments are more then welcome i,m still ironing out all my options on design so all ideas are more then welcome .thanks and peace clammy P.S. Happy Easter
R.A. Calmbacher L.L.C. HVAC
NJ Master HVAC Lic.
Mahwah, NJ
Specializing in steam and hydronic heating
Comments
This discussion has been closed.