Welcome! Here are the website rules, as well as some tips for using this forum.

Office Depot Web Cafe...with Ellen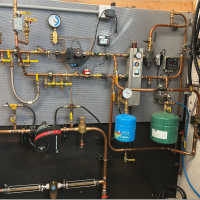 Greetings, Dear Wetheads,

A good friend and super marketing person, Nancy Michaels - Off The Wall Marketing - asked me to participate in a new business building series called Web Cafe. It's a series of free on-line seminars delivered by fun and smart folks...like me! :)

I am excited about helping folks develop profitable (and sell-able) pricing strategies. That's what we will be discussing tomorrow, June 15th, from 4-5 eastern time. Join me! Bring your questions and challenges and we will have some pricing FUN!

Thanks, Dan, for offering to help spread the word.
xoxoxox

Here are the details:

Identifying Profitable Pricing in Your Small Business
Featuring Ellen Rohr
June 15th, 2004 4-5 PM EST

Ellen Rohr
Founder and Owner of BareBonesBiz, Author of Where Did The Money Go and How
Much Should I Charge?

Topics Include:

- Why Doing What You Love, Doesn't Guarantee Money in the Checkbook
- A No-Fail Formula for Pricing Any Job
- Tips on How to Triple Your Prices and Keep Your Customers

Please join us this Tuesday afternoon!

The website address for Web Cafe is...

www.officedepot.com/webcafe

Or, go directly to the registration page at...

http://www.corporate-ir.net/ireye/ir_site.zhtml?ticker=29462&script=1020&item_id=ew,898092,1,136405,357984,411908,3&layout=-6

Sincerely,
Monica Luechtefeld
Bob "hot rod" Rohr
trainer for Caleffi NA
Living the hydronic dream
Comments
This discussion has been closed.