Welcome! Here are the website rules, as well as some tips for using this forum.

Steps for better oil burner fuel efficiency?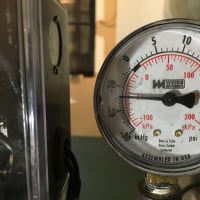 if you are going to insulated use the fiber glass stuff it is the real deal all that other stuff is rubber stuff or armerflex or rubaflex is good for a/c suction lines which should be 1/2 not the 3/8 wall stuff that every body uses .go for the real deal get the fiberglass and as for flue damper on oil sounds like trouble stay away from them and as for your and boiler have the gun serviced and theboiler brushed and cleaned have a effecency test perfrmed and your burner settings adjusted if need be don't feel so bad i firmly believe that in alot of cases oil systems fuel comsumption turns out to be cheaper than gas good luck phil
R.A. Calmbacher L.L.C. HVAC
NJ Master HVAC Lic.
Mahwah, NJ
Specializing in steam and hydronic heating
Comments
This discussion has been closed.