Welcome! Here are the website rules, as well as some tips for using this forum.

End of Season Report V2 from the Boilertron 3000
Last year
was the first time I tried instrumenting my boiler - I'm back again this year! The code is pretty reliable (and a little more accurate), and the big change was moving the 2nd floor thermostat sensor from the master bedroom to the small bedroom. I'm happy to report the honeywell redlink thermostat was simple to setup and has been operating trouble-free all season, and significantly increased bedroom comfort for all parties involved. Thanks to those who suggested it!
Now, the stats!
3895 Heating Degree Days (vs 65F)

Burned a total of 325 Therms of gas

Average boiler efficiency: 46% (sigh)

Average Fuel BTU/HDD65-hr: 347

Coldest average daily temp: 12F (53 HDD65 - right at our local design temp!)

1701 total boiler cycles

7340 total burn cycles

And now in charts and graphs:
You can very clearly see the effective of setbacks - both the 1st and 2nd floors kick on at 6:45am and turn off at like 8:30am, temporarily raising the thermostat setpoint from 62 to 68. Frequently the 1st floor took long enough to heat up that it's calling for heat that entire time.
My summer project is to try to build a PLC-thing to do some kind of zone synchronization (and temporarily pause the circulator while closing zone valves to avoid that annoying 'ka-thunk' sound when one zone shuts off while another is running). Remember kids - do a proper heat loss calculation before replacing a boiler!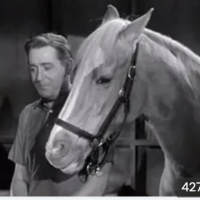 Comments