Welcome! Here are the website rules, as well as some tips for using this forum.

Mixing Pex types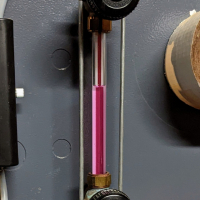 Kind of an odd question maybe.

Is there anything wrong with using Pex A with clamp type connectors that are typically used with Pex B?

My reasoning is where we work we already have the tools, rings and fittings for the clamp type, but I hate trying to straighten Pex B where Pex A generally straightens on it's own.


Single pipe quasi-vapor system.
Typical operating pressure 0.14 - 0.43 oz.
EcoSteam ES-20 Advanced Control for Residential Steam boilers.
Rectorseal Steamaster water treatment
Comments