Welcome! Here are the website rules, as well as some tips for using this forum.

Consolidate 2 boilers?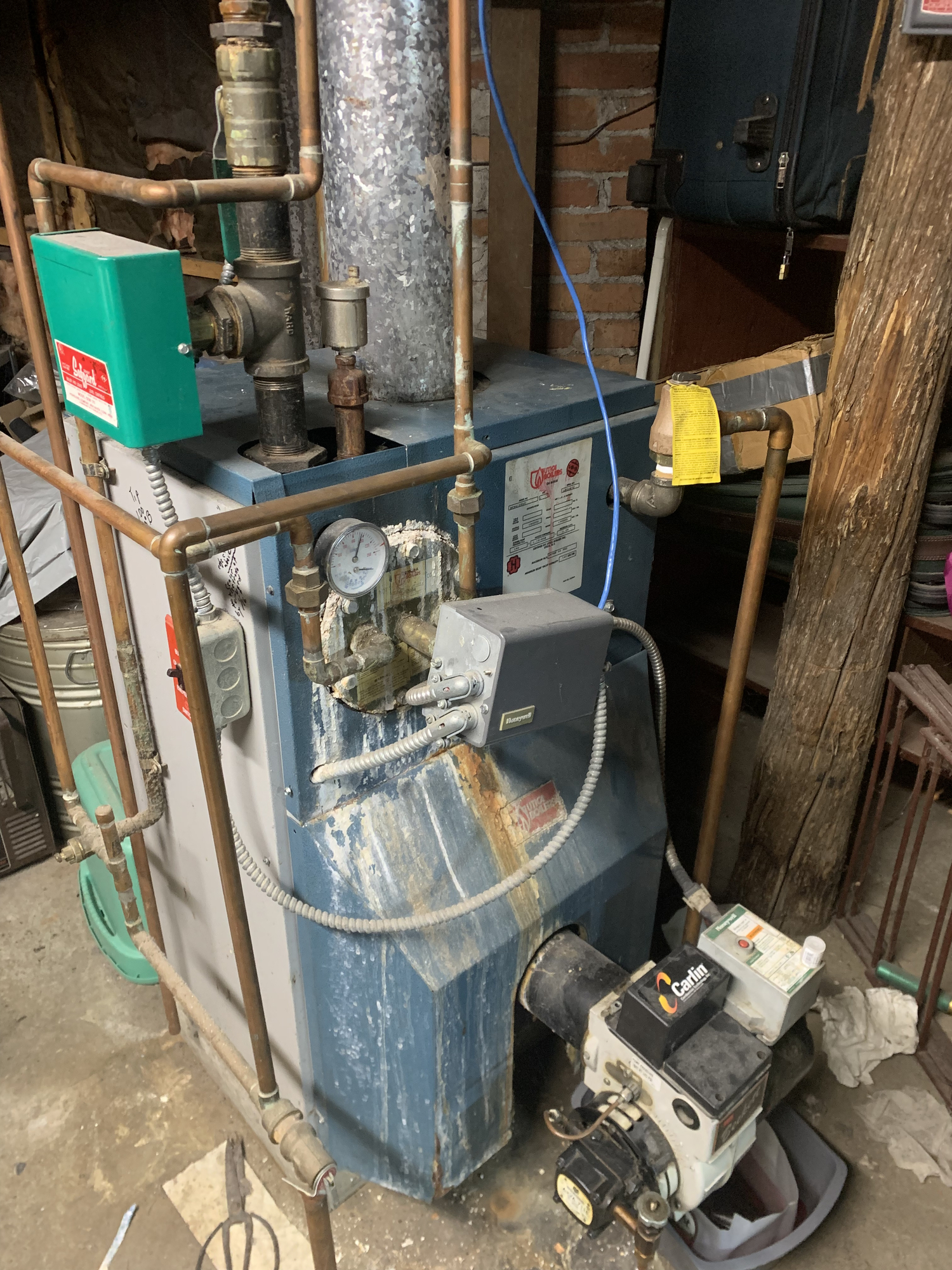 I have an older 2 story home. A duplex w the entire 1400 sq ft 2nd floor being a rental apartment. There are 2 (35 and 40 yr old) boilers w tankless coils each servicing the hot water baseboard and providing hot water for each apartment 
      I'm mostly heating my own apartment w a wood stove to minimize the use of the one furnace, but obviously and overall this has got to be inefficient. I have found it difficult to retain tenants when they pay for their own heat and therefore now include heat w the rental
      With the current cost of oil, I am dreading the approach of winter. Last year, even w burning 4-1/2 cord of wood, I used 1375 gallons over 12 months. 
      The furnaces are about 6 ft apart. I've been told that either of them have the capacity to heat the whole building. 
    I'd love to have some idea of what could be saved if the two baseboard systems were consolidated around one furnace. Are boiler/furnaces of this age and type worth messing around with?  Can the tankless coil water heating be deactivated and the hot water then drawn from a propane water heater?
Comments