Welcome! Here are the website rules, as well as some tips for using this forum.

Heating loop zone returns not getting hot
Hi guys, hope everyone is great. Read through quite a few posts on here and learnt a tonne together with YouTube on best approaches to purging my system of any air first and foremost. That solved an issue with a couple of zones on the higher floors (thank you gravity!) , but with a couple of remaining zones I'm unable to get any water to come back around the return.
In the attached image, I labeled the zones as 1 and 2. Zone 1 goes one floor up to the laundry room floors and zone 2 to the same floor as the boiler which is our the basement floor.
Zone 1 is getting hot on the pump side but not on the return (seems like the pump is on the supply and not return side) and the basement (zone 2) is barely getting hot on the pump side and nothing at all on the return.  With zone 2, it looks like the pump is connected to the cold side of the thermostatic mixing valve and pushing that cold water through the loop. 
The system doesn't seem to have a filling loop installed to use (from what I can see) , so I'm not really sure on the best approach to doing it except using the bibs that are there for Flushing/purging the system. 
We bought this house from someone else so before calling a pro, just wanted some advice on some things i can try. 
Also added some extra images at different angles of the lower part of the system which has the circulator for the basement. 
Another question that I was curious about - is the return on under floor radiant heating always supposed to be cold-ish? or should it eventually come up to the same temp as the supply?
Appreciate any of your help peoples!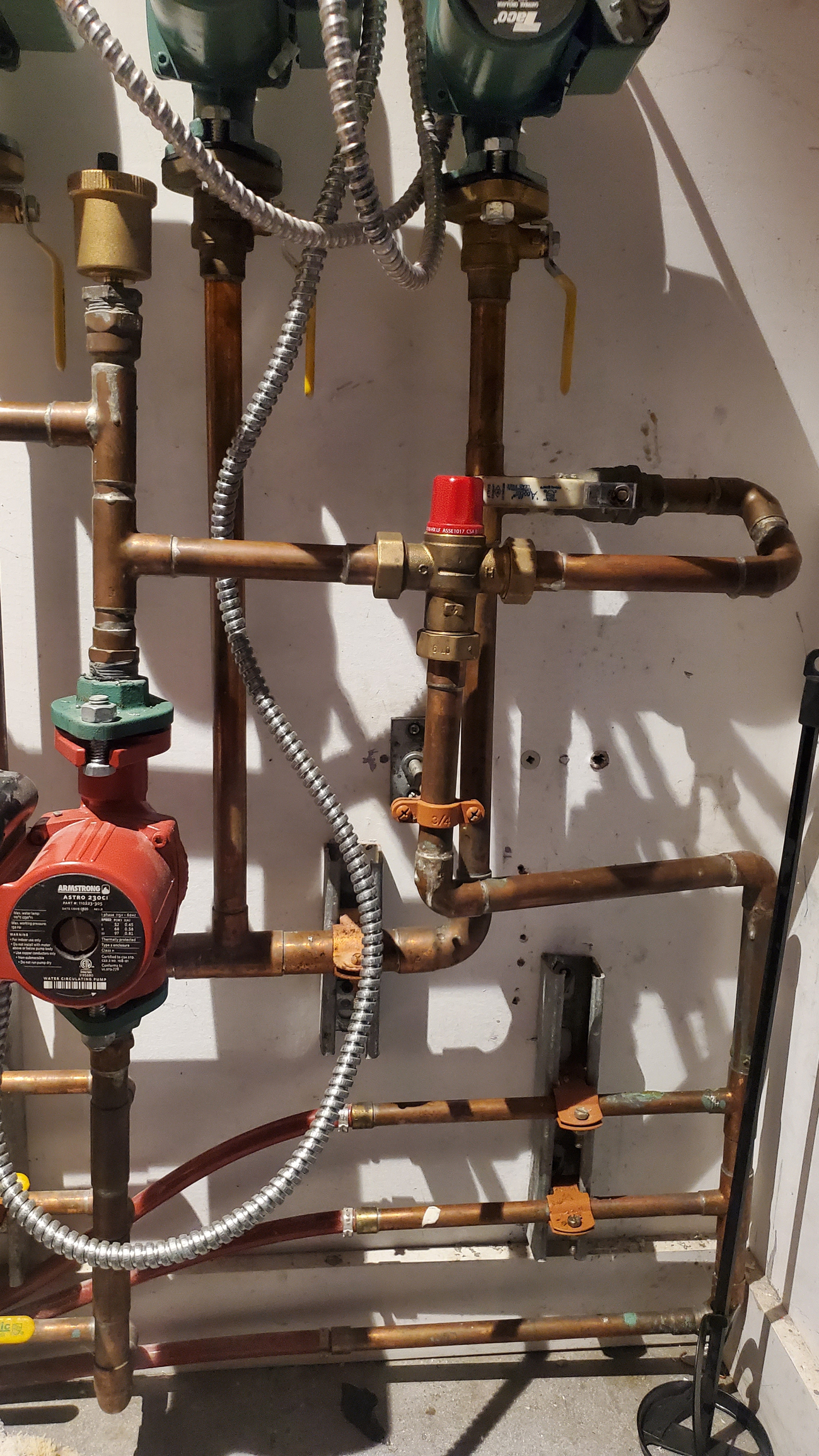 Comments