Welcome! Here are the website rules, as well as some tips for using this forum.

Old boiler is rusted out and in desperate need of replacement.
After not getting anyone out for the last few crazy years, I had a local oil company out to service my existing 'summer winter' baseboard heater / hot water boiler they found it had completely rusted out.
We wanted to replace with a propane system but the tanks are still ridiculously expensive (in our area three times what they were a year and a half ago), so we're stuck with oil for now (which is three times as expensive as it was a year and a half a go!:) )
They came back with a recommendation for replacements of a Energy Kinetics EKIT + Ascent Combi 87% Oil Boiler which they said could be swapped out with a propane burner in the future if pricing comes down or whatever. I looked around these forums as well as texting a couple folks who might know about them, and everything I saw here appeared to be generally positive, but a lot of the terminology is lost on me, so I figured double checking and making sure i understood it correctly would be a good idea.
This morning one of the folks I texted called and said he doesn't use them, and wasn't familiar with them, but the one person he knew who had an opinion, a local plumber he's worked with, said they were problematic for cleaning.
I tried to search on 'Energy Kinetics EKIT + Ascent Combi cleaning problems' but found nothing.
The 'alternative' they quoted appears to be a more standard, or at least more similar to what I already have (and have seen in previous homes when I was younger) Utica SFH-414SWT 85% Oil Boiler (that I was surprised to see was a about $700 more than the EK [I know we don't discuss price here, but I'm hoping a differential is OK?[)
The price for the EK seems good, but I definitely don't want something problematic or overly complex or something I won't be able to get serviced if I move from the original installer.
Any thoughts, recommendations or other things to consider are much appreciated!
Thanks all!
Here's the existing system: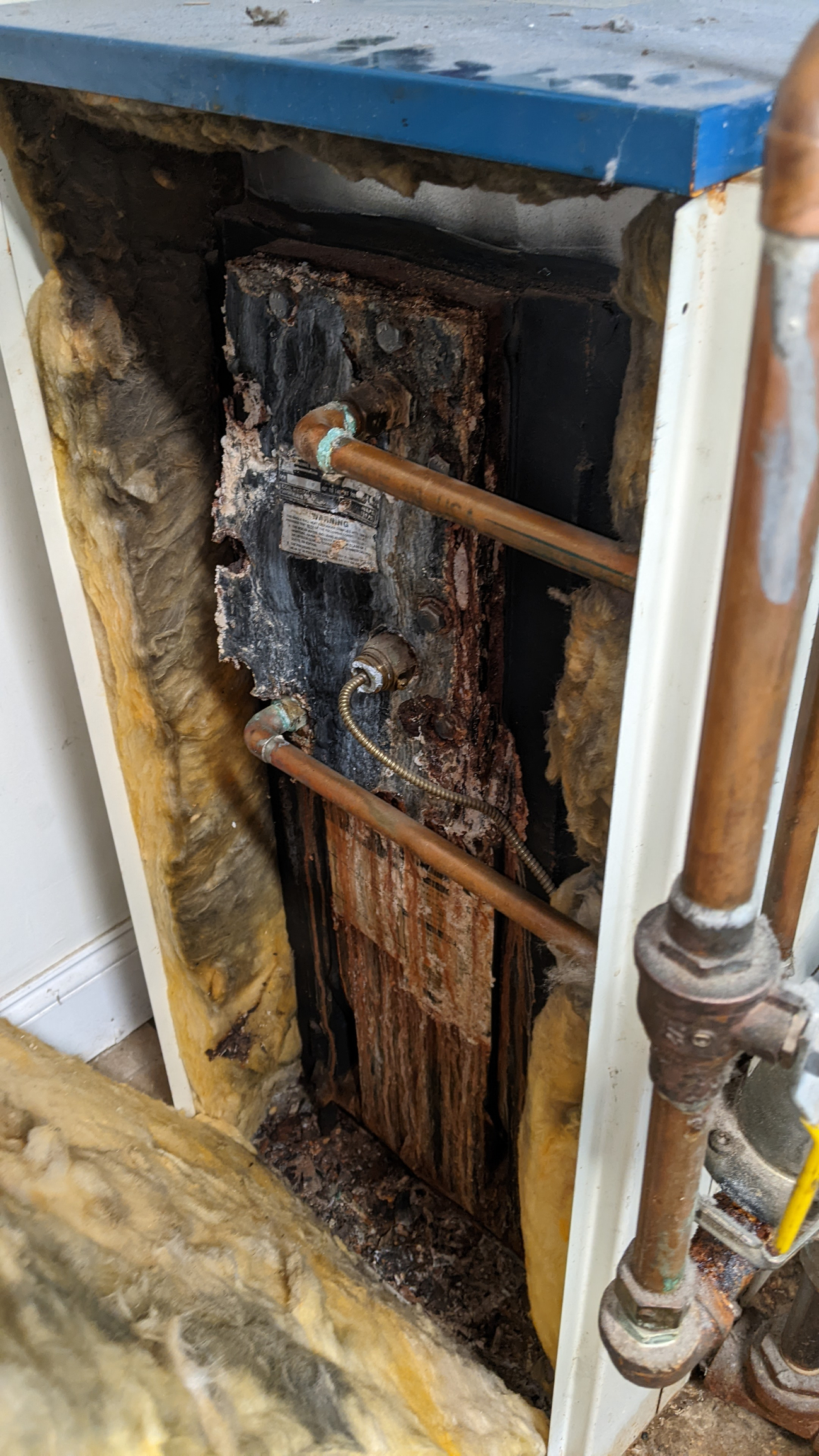 Comments