Welcome! Here are the website rules, as well as some tips for using this forum.

Fill the closed radiant heating - do I need backflow preventer and pressure reducer (autofill)?
Folk, newbie here, sorry for basic and many time answered questions.
So I have a in-floor radiant heating in a 2 storey house, heat pump and buffer tank is in the basement, scheme is similar to this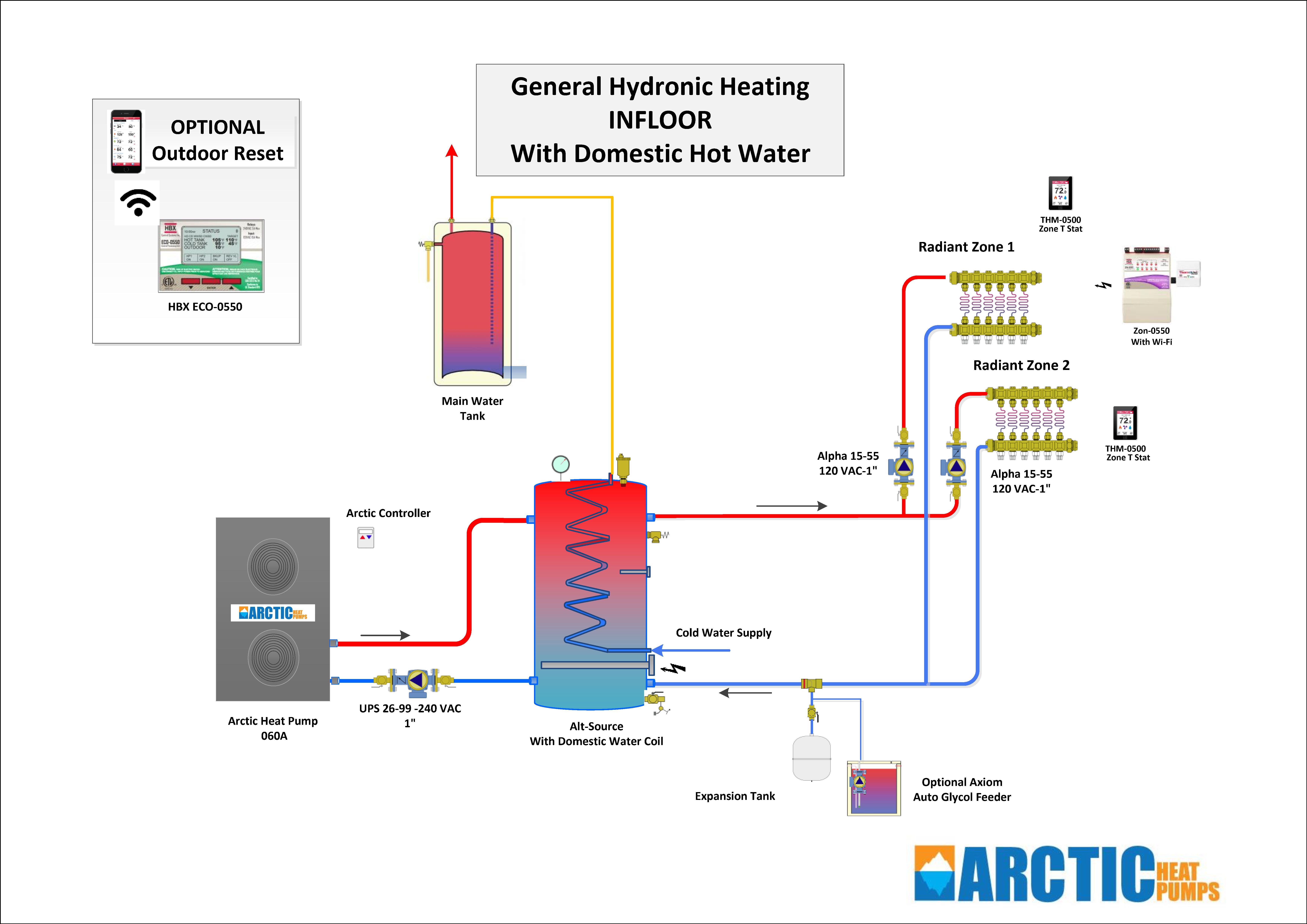 1. When filling the system, do I need an Autofill device similar to
this
or can I just have
fill and drain ball valves pair
near the expansion tank and a garden hose filling from the city water supply?
2. Second question is on static pressure. Say I don't have a pressure reducer and am filling from the bottom with a garden hose attached to a city water supply through a fill-drain. I assume city supply is 30-40psi. Can I do it during filling/purging with the drain valve open on the other side so that the water is filling the system and draining on the other end?
3. Do I understand correctly that during filling once the water is in the system all the way up, once I close first drain then fill valve from city water supply, the pressure in the system will be set to just a hydrostatic pressure due to the house height (i.e. 20 feet * 0-.4433 ~ 9 psi), i.e. I can not "pump" water in and have a higher pressure even if filling with higher pressure simply because of water being non-compressible?
bonus question:
when I fill from the city line with no pressure reducer and drain valve open, i.e. water circulating through the system and draining on the other side, what the manometer in the system will show? city line pressure? Will it then momentarily drop to hydrostatic pressure once I close the fill and drain valve?
thank you!
Comments