Welcome! Here are the website rules, as well as some tips for using this forum.

Optimize pumps for radiant floors
I put in my first radiant floor in my kitchen 22 years ago. I followed with some radiant at my office, then a floor in my bathroom about 5 years ago.
My house is old. A modified single pipe system. It started as gravity with no pump. So the pipes are huge it holds 1,000 gallons. Seriously.
For the kitchen and bathroom, we used the feed/return from a radiator we tool out. It works fine.
Now that I have an Electric Car, I started looking at where all my electricity was going. I checked everything.
My notes say the kitchen pump uses 72w. The bathroom 36w. Then two small pumps for some add-on baseboard radiators that are 38w each. Basically, $25/month in electricity.
I calibrated the kitchen with a mixing valve to get the right temp with 24/7 pumping.
I'm thinking I could probably cycles the kitchen an bathroom to run 5 minutes every 20, then rely on the mass to keep it going.
Does anyone know of a timer that works that way? I have one weird one that cycles, but it has an IR, so its only at night. Maybe there is something better?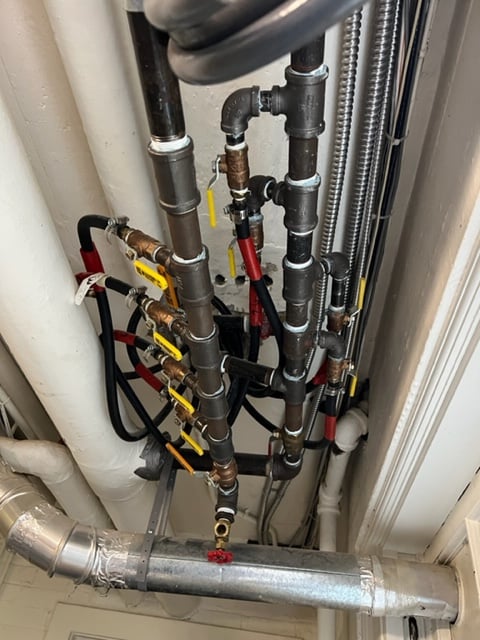 Comments