Welcome! Here are the website rules, as well as some tips for using this forum.

LPG connectors CGA510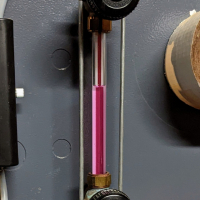 This may be a bit of a strange question but are all CGA510 connectors basically the same and interchangeable?

I see some connectors with a solid brass male connector and I see others with an O-ring. Some are called POL and others just CGA510 but best I can tell POL is CGA510.

What's the deal?
Single pipe quasi-vapor system.
Typical operating pressure 0.14 - 0.43 oz.
EcoSteam ES-20 Advanced Control for Residential Steam boilers.
Rectorseal Steamaster water treatment
Comments