Welcome! Here are the website rules, as well as some tips for using this forum.

True Zone with 2 stage /variable speed equipment.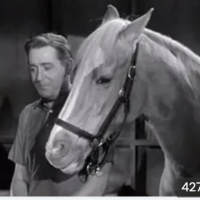 It has been several years since I have been doing this work and I always thought that the Honeywell True Zone Panel should be able to operate a Variable Speed ECM air handler or 2 Stage furnace or compressor on Low speed or Stage one only with only one zone operating and then go to the second stage when multiple zones were calling for Cooling (or Heating). This was not the case a few years ago with the Honeywell Zone Panel I remember installing for some of my customers.
I understand the the latest version of this panel, The Honeywell HV432 panel, can do just that. My son is adding on to his home and I suggested to use a zone panel for the addition and install ECM air handler and 2 stage compressor. Leave room for zone dampers and perhaps a zone panel that will do what I mentioned above.
So he is using a Goodman AVPTC**14** air handler 2 ton with a 2 ton, 2 stage condensing unit. The air handler IO manual is here:
https://hvacdirect.com/hvac/pdf/AVPTC-Install.pdf
It appears that you can set the air handler for lower speed operation on stage one call for heat or cooling. Then on stage 2 call for heat or cool you can set up a higher CFM for the larger capacity.
The Honeywell appears to have the capacity to keep the call for heat or cool in low speed or stage one when only one zone is calling, then apply stage 2 when more than one zone is calling. If this is true, can a single stage thermostat input to the zone damper panel be used as I have illustrated in this diagram:
and will the panel then send the stage 2 call for heat or cooling when there is a call for heat or cooling from both zones.
Anyone with experience on this new zone control, please reply with your comments. Does it work as expected or will we need to wait for someone at some zone control company to get a good idea.
Here is the IO manual for the Honeywell HZ432:
https://controltrends.org/wp-content/uploads/2011/08/HZ432-TrueZone-System.pdf
If that helps.
Mr Ed.
Edward F Young. Retired HVAC ContractorSpecialized in Residential Oil Burner and Hydronics
Comments