Welcome! Here are the website rules, as well as some tips for using this forum.

Amtrol indirect descailing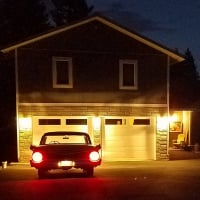 I have a customer who has a top coil boiler mate....I know finned copper. A competing company installed it 10 years ago. I got called for a no hot water. 

I get there, boiler is set if 175F and the circulator is running. Domestic Water is less than 100F. 

Supply and return to the indirect are less than 5 degrees different. 

I drained the indirect, cranked the boiler up to 220 and proceeded to try and shock the coil multiple times. No dice, got some red stuff out of the drain but no performance difference. 

Customer has what he calls "red clay" and has a whole house water filter which clogs monthly. No softener.....

What would you use to descale this thing? I've got some Hercules Sizzle in the van, but I don't want to own this. I talked to some other guys at the supply house and they said they use Sizzle in water heaters. 

I really hate boiler mates...they are quite popular around here, but I've never seen one this new perform so poorly. 



Serving Northern Maine HVAC & Controls. I burn wood, it smells good!
Comments