Welcome! Here are the website rules, as well as some tips for using this forum.

Checking ECM Circs For Iron Particle Buildup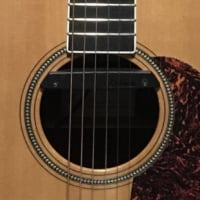 Had new Peerless cast iron boiler installed almost four years ago. We have a an Adey Magnaclean Professional 2XP filter on it. Last tuneup was done June 2020. Waterways thoroughly cleaned, de-mineralized, additive put, pro water analysis tested good considering old gravity conversion. A quick-test device even now shows no appreciable build-up or iron particles. (there is some collection of particles in bottom of the reverse indirect, lowest part of the system.)
In June 2020 I had the tech check the volute of the reverse indirect circ, and there was a slight iron film buildup on it, which was cleaned off. Magnaclean after a year showed minor black buildup, which was also cleaned up. Never had the heating circ volute checked.
My question is, knowing that ECM circulators are known to be sensitive to iron particles, what kind of a buildup would constitute a potential problem for their running smoothly? How often should volutes be checked and cleaned?
Comments