Welcome! Here are the website rules, as well as some tips for using this forum.

Honeywell T4 PRO stat problem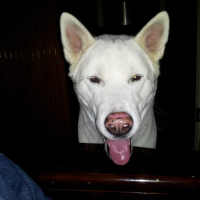 It says in the manual and on the internet. Compressor protection feature is engaged. Wait 5 minutes for the system to restart safely, without damage to the compressor. My problem is that the heat on, it never stops flashing. I have set the ISU parameter #387 to 0 min and the default which is 5. Two T4 PROS which are hooked up to two modine hydronic 33,000btu garage heaters. Both of them are doing this which is strange.  It is zone 3 with a circulating pump. Stats are controlled through zone valves and Taco controller. Separate 24v transformer for that zone. 
Only way I can get the heaters to turn on. Is remove the stats. Wait till they stop flashing. Then put them back onto the wall. It will run maybe 3 min. Not even get to specific temp. Heat on starts flashing again, and heaters turn off. I have The R, W and a C wire hooked up. I have voltage to my Taco controller, transformer, circulating pump and zone valves. I have only had them for a week and now it's 20° out they aren't working the right way.  Navien 240E mod con boiler with 2 other zones and nest E's working with no problem.  Outdoor reset on. I sent a email to Honeywell customer service.  
Any ideas what it could be. 
Never forget 09-11-01 FDNY/EMS/NYPD/PAPD/PENTAGON and those still dying.
Comments