Welcome! Here are the website rules, as well as some tips for using this forum.

Replacement fins for fin tube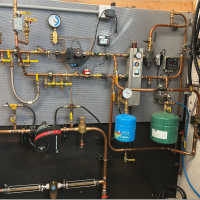 I had not seen this product before. It is advertised in Mechanical Business magazine in the current issue.
It could be handy for replacing damaged fins on obsolete BB. or building custom emitters.
Bob "hot rod" Rohr
trainer for Caleffi NA
Living the hydronic dream