Welcome! Here are the website rules, as well as some tips for using this forum.

Old Boiler Water
For those interested I did my annual sample check from the bottom of my boiler.
If you look at the attached photos my procedure is on each side of the boiler with the unit at full boil I drain out the amount you see in the ball jar once, dump and clean the jar, and fill the jar again with the same amount which is what is in the photo. I also show the PH which we can say is at least 7.
I have never emptied or cleaned this boiler in the 30 years I have owned it. The 1957 manual from when it was installed says don't dump it unless there has been an event that causes the water to become dirty. It never has so I never have. Apparently they used to think that many times boiled water was the best stuff to use. Sight glass is always completely clear. Maybe the glass is eroding, maybe not. I keep a spare glass around. If it is eroding we can agree it is doing so pretty slowly. I don't add any chemicals. Standing pilot stays on all summer.
I add water manually and can't be adding 2 gallons a year. At that rate the water is completely changed every 15 years or so. So the water you are looking at has been boiled and condensed I suppose many 10's of thousands of times. The condensate return line from the loop seal is maybe 50 feet long. Never cleaned that, never had and problems with condensate returning fast enough.
I'm not sure why this result is better than what I read about here. Closing it up in natural vacuum I process a lot less air in and out of it than everyone else is. Is that part of it? Don't know, I guess we can say it doesn't hurt. I don't see how it can be the water source (Cleveland city water) if none is being added.
It sometimes amazes me that out of 100's of threaded joints in piping 95 years old none of them are rotted through. I know this because the system holds vacuum 4 hours after the last firing, and I also know the biggest leak I have is the stem of the original main gate valve on top of the boiler still there from the original coal setup.
I'm not trying to be bad for business. Just showing the facts. I can say that this system, exactly as it sits today, if it could be installed new the exact same way again right now it would outperform on an annual cost all in basis(everything equipment, maintenance, fuel) anything you could install today. Today, equipment replacement costs overwhelm everything. It is completely nuts that I can say that, and I'll add also depressing. I think when technology actually improves things you can't say things like that.
1926 1000EDR Mouat 2 pipe vapor system,1957 Bryant Boiler 463,000 BTU input, Natural vacuum operation with single solenoid vent, Custom PLC control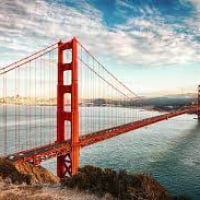 Comments