Welcome! Here are the website rules, as well as some tips for using this forum.

Help me to select a new(er) boiler control / aquastat for my old boiler.
Oil-fired boiler.
Current controls:
Honeywell R8182D triple aquastat with an Intellidyne HW+ Fuel Economizer added.
The heating side is hydronic baseboards and is just one loop for the whole house with it's own circulator and no zone valves. This I have wired as a cold-start and I prefer to keep it this way.
I added a 40 gallon IWH indirect water heater to the system with it's own circulator. I built my own controller which is nothing more than a 3PDT relay that is activated when the LO Limit of the aquastat is reached (about 140 F), meaning that water no less than 140 can circulate through the coil of the IWH. If the IWH calls for heat, then one NO contact of the relay operates the circulator. Another NO contact sends the burner FIRE command. A third NC contact opens and interrupts the heating circulator, giving priority to the IWH.
If the water in the boiler is hot enough to satisfy any CFH, then The HW+ Economizer holds off the firing of the burner until really needed. I also added an LWCO for protection.
I have a 51 second cut-out relay connected to the ignition transformer to kill the spark after the trial-for-ignition safety circuit in the aquastat is satisfied.
I love my HW+ Economizer, and it works very well.
I noticed that a Burnham V8H boiler uses this controller:
Intelligent Oil Boiler Control
Combines aquastat and relay functions into a single module.
Two customizable integrated switching relays for easy addition of additional heating zone or indirect water heater.
Energy saving "thermal purge", which works by circulating residual warm water (140° or above) in the heating system before firing the boiler.
I don't want to reconfigure and rewire everything. The K.I.S.S. principle definitely applies here.
Would a Honeywell L7224U be all I need to replace the R8182D? Are they relaible and what about the Resideo version? It's only $160 NEW at SupplyHouse.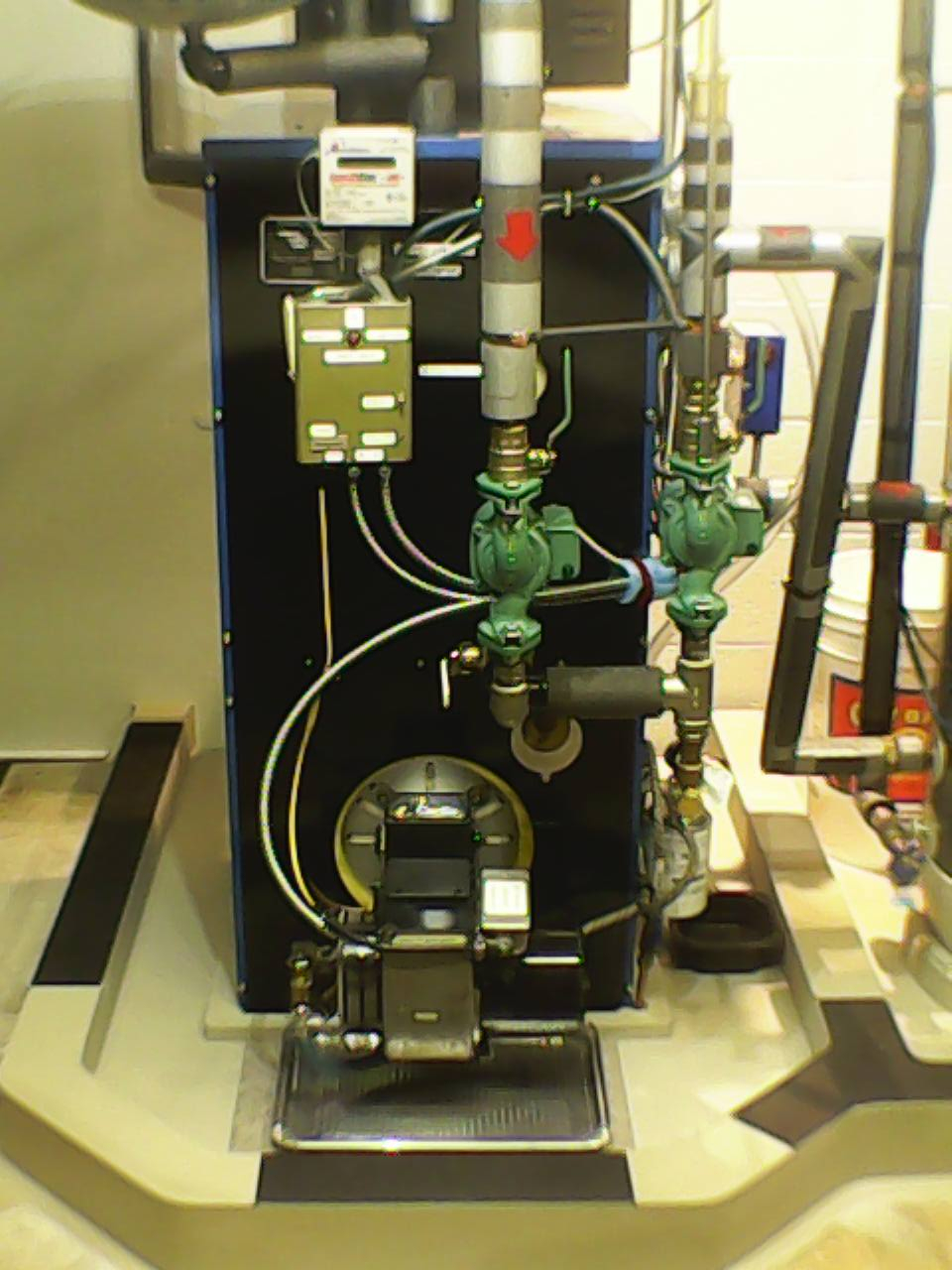 Comments