Welcome! Here are the website rules, as well as some tips for using this forum.

Boiler sight glass stained black
This is our first winter with oil heat and I've come across an issue that has stumped me.
The sight glass on the boiler has gone from crystal clear with cloudy, but transparent, water to stained black, as if it was burned, and I'm unable to see the water now.
the boiler picked up a lot of rust when we first started running it. The sight glass showed flakes and the water would turn red-brown but not opaque. A tech suggested we drain it until clear. I got about 4 gallons out and it looked better, but not clear. Refilled it. I did this again after another week when the cloudy water and flakes came back again.
I reached out to the tech again and he suggested it needed to be skimmed. He came and skimmed it, said there was some oil but not a lot. He added some vinegar.
After about a week I noticed the water getting more cloudy and the sight glass staining. I thought it would stop or it was a result of the vinegar. Now, about 2 weeks later (maybe 3?) the sight glass appears painted black and I can't tell the state of the water in the boiler.
Do I just need to clean the sight glass periodically? What is the cause of the issue?
Pictures attached of sight glass and setup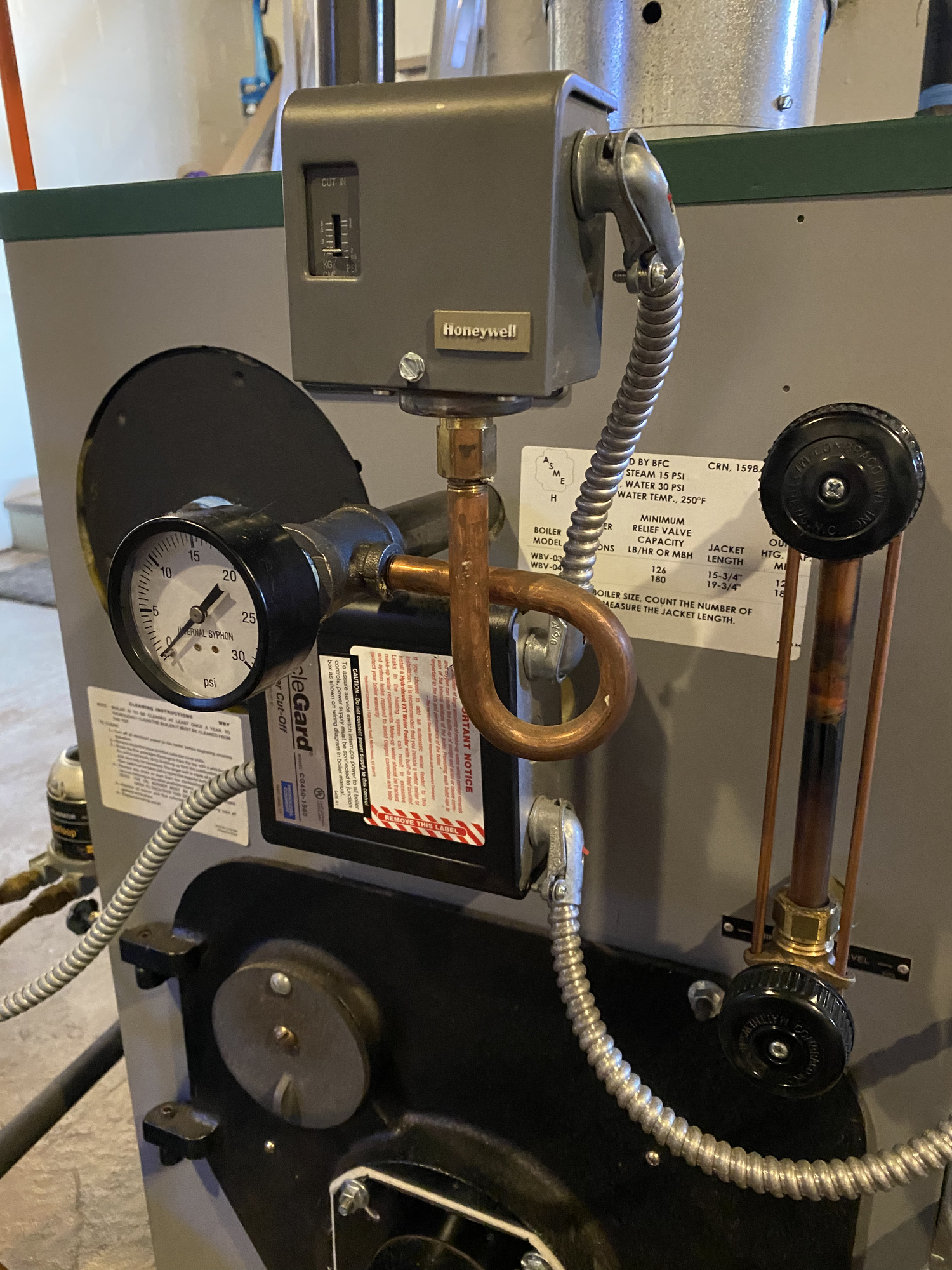 Comments