Welcome! Here are the website rules, as well as some tips for using this forum.

The coolest things to salvage
I seem to have an issue throwing things way.  Constantly salvaging cool stuff on boiler replacement jobs.  I have a collection of different radiator vents, coin vents, cool fittings etc.  Some have been reused in Edison style/steampunk lamps that Ive built but mostly everything just lays around in milk crates.  But the COOLEST THING IVE EVER FOUND AND WHAT I CONSIDER TO BE THE HOLY GRAIL OF STUFF YOU CAN COME ACROSS IS THIS!   IN NEAR MINT CONDITION!!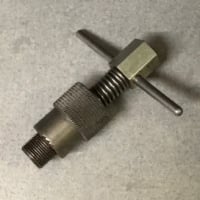 Comments