Welcome! Here are the website rules, as well as some tips for using this forum.

Rheem 90 plus Gas Furnace very Loud. Noise Mitigation suggestions please
I live in portland Oregon and have a small 1800 sq ft home built in 1914 with no insulation. Home came with a circa 2003 Rheem Classic 90 plus that vents out the side of the house 15 feet from the neighbors house and 20 feet from my bedroom window.
It is incredibly loud to say the least..
Exhaust Noise A) Sounds like a Jet engine. Crazy loud. I can hear it from two houses away. I think the exhaust pipe is too small and too many 90 degree bends? the pipe seems to be about 2 3/4 inches? Would folks use a larger pipe with fewer bends? would that matter? how about the Outside?
Airflow Noise
Airflow noise coming out the furnace/vents. When the furnace is on I think the air is pushing so hard out of the furnace and into such a small cavity of ductwork it is very loud. When it turns off there is an audible relief. I was recently in a house with forced air and could feel the hot air but could barely hear a blower. Seems to me the air cavity is too small for the blower speed.. too much air equals lots of sound? That and a like of ability to vary the blower speed?
Thanks in advance.. I posted pictures of exhaust pipe..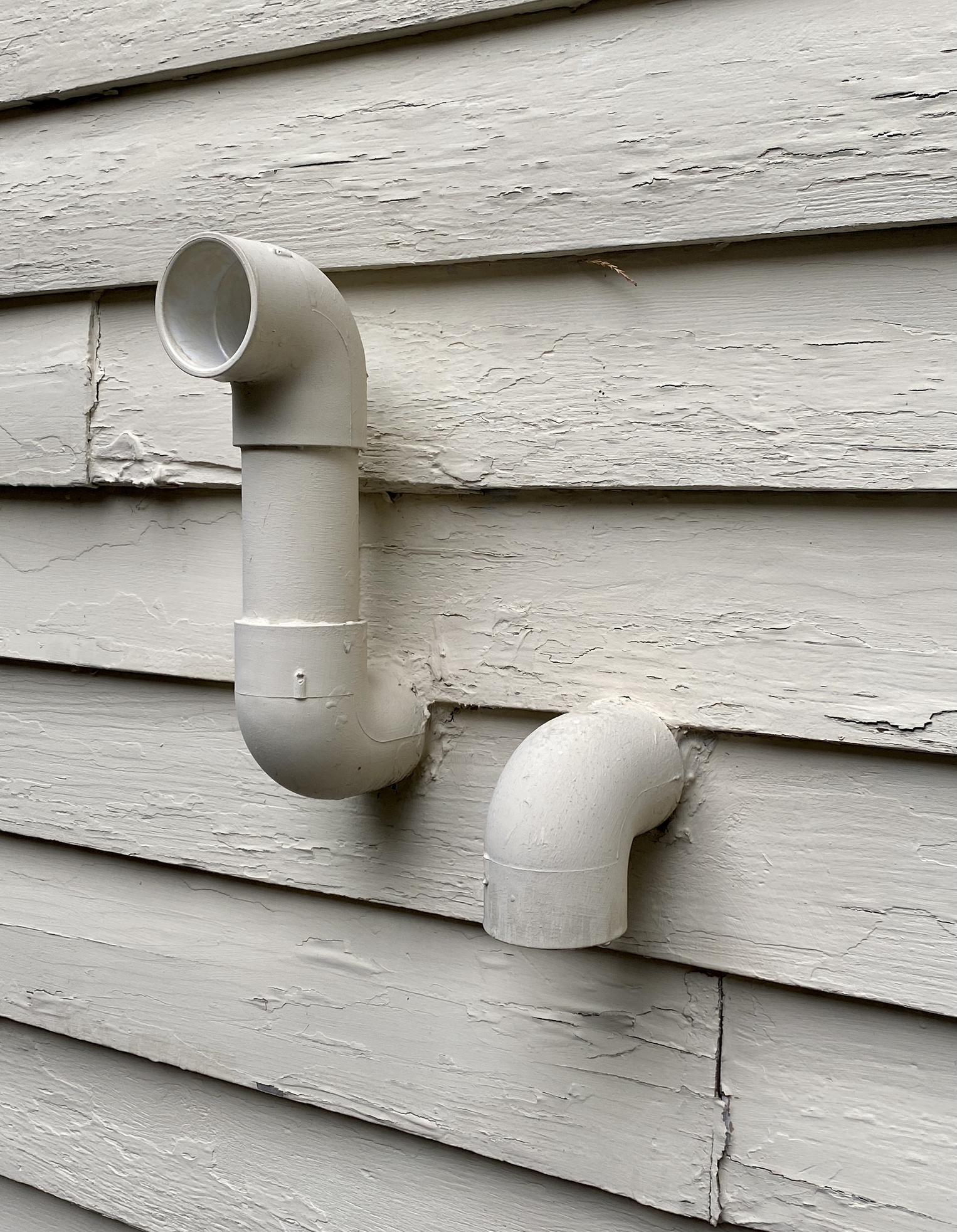 Comments