Welcome! Here are the website rules, as well as some tips for using this forum.

Solenoids, Steam traps and near kettle piping also steam supply and steam condensate return
Take a look at these pictures and let me know what you guys think. might have to bring back , Dan Holohan for this one. i wonder if I can load a video. I came across this job and its referral from so and so. The task was connect a few lines which turned into this. I'm trying to figure out near kettle piping and what to do with a 2 inch steam supply about 15 ft above grade. and 5 inches below that line is the condensate return. I am trying to help this gentleman because the other plumber basically screwed this poor guy trying to get his restaurant up and running. I need this communities help as I cant be on hold with some of these manufacturer.
Questions:
Near kettle piping is black iron. I have pitched the piping towards the kettles and followed the instructions on how to protect the Asco solenoids with strainers and isolation service valves. So basically off the supply to kettle Goes as follows: Supply+ball valve+nipple+union+nipple+strainer+nipple+solenoid+nipple+ union+nipple+ball valve to kettle see pics
Question is what is best practice and is this configuration up to par?
I know i have to pitch the supply but in which direction and what to do with return?
The taps for the returns off the kettle are 1 inch so we purchased 1 inch steam traps the old one were bushed down to 3/4 so not sure on that one.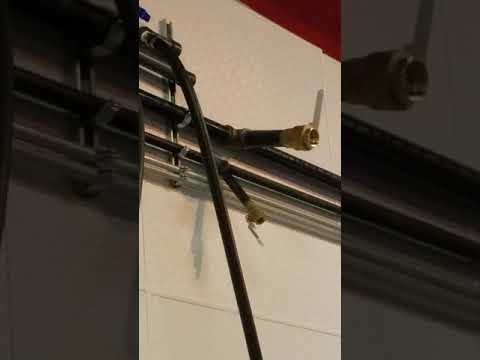 Comments