Welcome! Here are the website rules, as well as some tips for using this forum.

New Zone Switching Relay
My old Argo 3-zone switching relay died. I have 3 zone valves on one circulator pump, and 2 other circulator pumps for a total of 5 zones. I got a Taco 3-zone switching relay and wired everything the same as it was on the Argo. One of the honey well 4 wire zone valves was wired to the 24v transformer on the relay prior to changing the thermostat to a Nest. This zone valve motor isn't turning when heat is called from the Nest. When I manually click the end switch, the relay kicks in and the boiler turns on so I know it's the wiring to the motor from the thermostat. Anyone know why only this thermostat might have been wired to the onboard 24v and why it might not be working now? When I leave it wired to the 24v, the motor feels like it's powered but the valve won't move even manually. when i remove it from the 24v, i can at least open the valve manually. Thanks!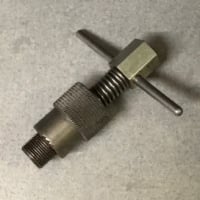 Comments