Welcome! Here are the website rules, as well as some tips for using this forum.

1" G thread tailpieces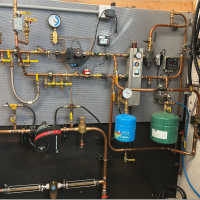 More and more you will see components with the 1" G thread. This thread is commonly used on 3 way mixing valves. You see this connection inside many mod con boilers also, valves, pumps, etc.
At Caleffi there are 15 different products that install with a 1" G thread.
Here are 31 versions of the tailpieces available 1/2- 1. Sweat, press, NPT and both pex connections. Check valve versions also.
Bob "hot rod" Rohr
trainer for Caleffi NA
Living the hydronic dream
Comments