Welcome! Here are the website rules, as well as some tips for using this forum.

Ipex Warmrite - Maintenance and Replacement
Hi all,
I bought a house with Ipex Warmrite hydronic flooring. Yes that means there are Kitec pipes in the concrete slab and I am too late to claim on the class action lawsuit settlement.
This is the first time I've had hydronic flooring so I'm trying to understand the system so I can figure out what to do with it. So far it appears to be working well. There are 8 zones run off 3 thermostats and it does seem to keep the place quite warm.
I've mapped out the system with a diagram. In terms of maintenance, the flow meters were unreadable and black inside. I took them off and cleaned the insides, but then a few of them started leaking. I seem to have fixed the leaks with PTFE tape around the black plastic bases.
The system seems to run at 130 degrees Fahrenheit and the pressure is about 30PSI cold and 50PSI hot. I believe this temperature and pressure should be good for the longevity of the kitec pipes.
I expect it makes sense to use the system while it works, but I need a plan in place for replacement for when it fails, so have a few questions:
1) As far as I can see you can no longer buy parts for Warmrite, is that correct?
2) Assuming the pipes in the concrete are good, how would I replace the rest of the system if it fails? I'm thinking manifolds and control module. Are there alternatives to Warmrite that I could attach to my existing pipes and boiler? Recommendations?
3) How would I go about testing the pipes to ensure they have no leaks?
4) The system is connected to my water supply (which comes direct from a well, no filters) Should I be concerned about the well water? Is it advised to buy distilled water to fill the system?
5) There is a fill and relief valve on the supply connection:
https://www.grainger.ca/en/product/p/WWG4A822?cm_mmc=PPC:+Google+PLA
I'm a bit worried that if the pipes start leaking in the floor, this arrangement will just keep adding more water to replace what is lost and my foundation will end up eroded. Thoughts?
6) I've attached the diagram of the system I made. Is there anything I should be concerned about here? What preventative maintenance should I be doing?
7) Some of the flow meters stick and I need to remove the glass cover to unstick them, but they stick again as soon as they hit 2L/min. How can I fix these?
Thanks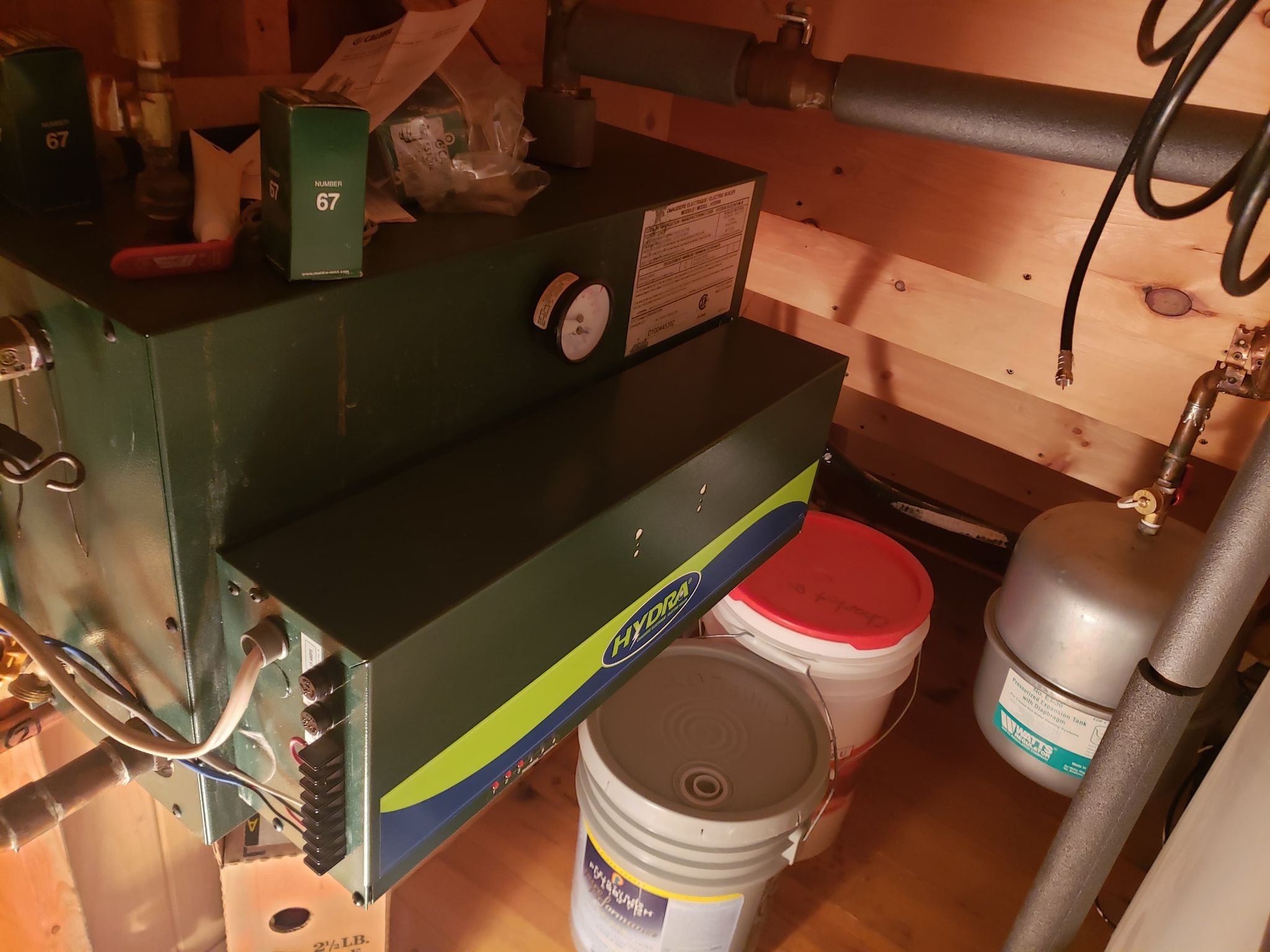 Comments