Welcome! Here are the website rules, as well as some tips for using this forum.

Chimney Liner-Fail
Customer calls for PM on their boiler. Said she smelled oil burning. She tells me she had the chimney lined over the summer.
Took the flue pipe off and saw this...
I had her call the company and send these pictures. The owner came over in less than 1/2 hour, apologetic. Busted out the cemented in galvanized pipe, connected ss thru the wall and patched it.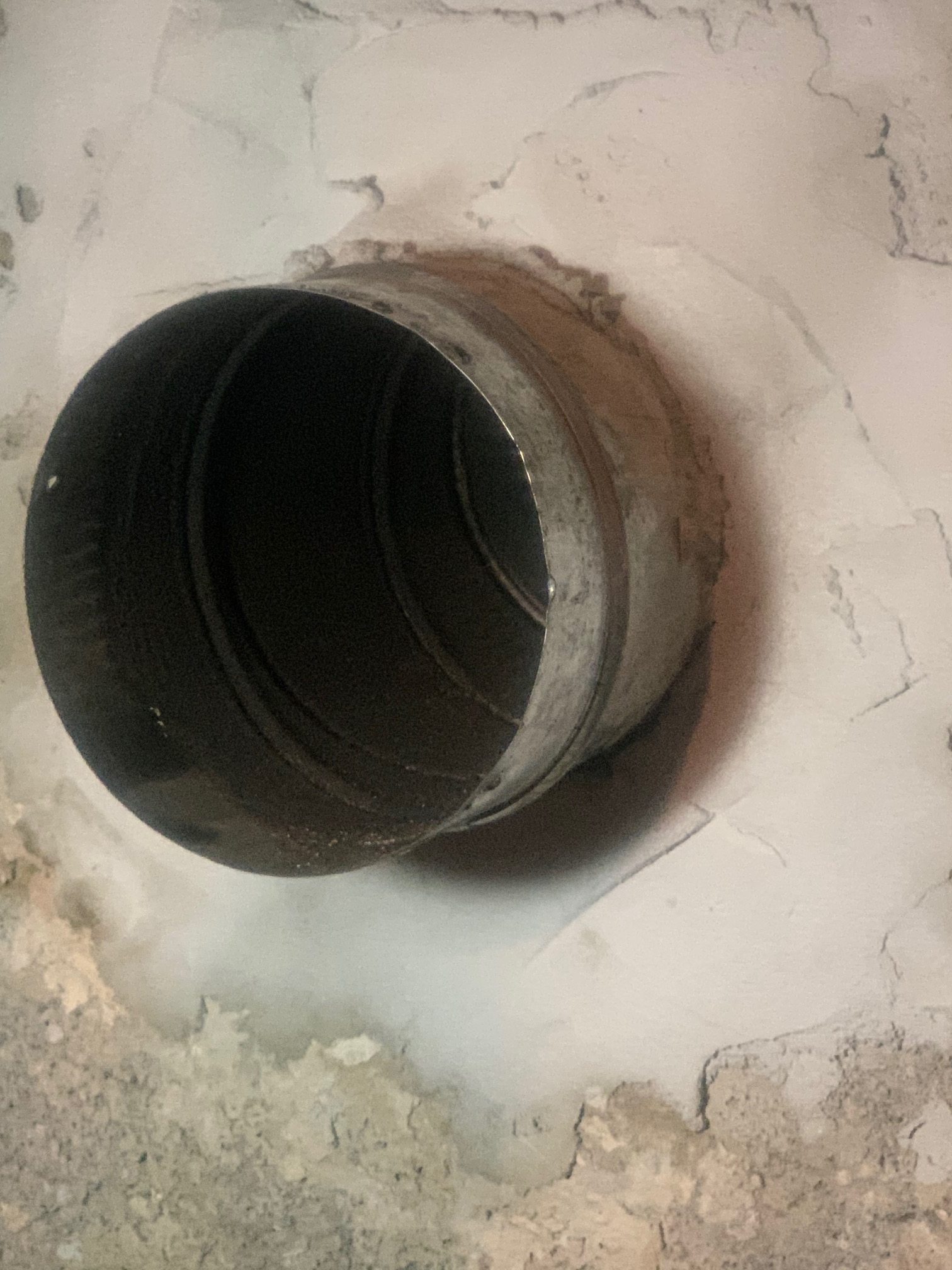 steve