Welcome! Here are the website rules, as well as some tips for using this forum.

Strip and refinish cast baseboards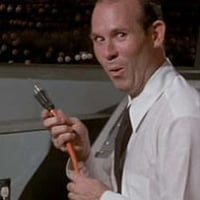 Folks
Somewhat related to this post ...
https://forum.heatinghelp.com/discussion/180002/stripping-paint-from-cast-iron-radiators-using-a-lye-bath#latest
, yet different enough that this noob seeks your advice.
I've got a demo/rebuild underway which will re-use 100' of existing installed cast iron baseboards. They will need to be re-finished.
We tested a workflow on a short section which has been removed. Peel Away 1 is working quite well. The work flow is: apply paste, cover with the Dumond paper, let sit for 12 hours, remove the paint and paper with a plastic putty scraper, wash down with water and 3M scrub pad to remove residue, spray on the neutralizer solution. By the book, per the Dumond instructions. Result is bright clean cast iron.
The issue ... fairly quickly a very thin film of rust takes hold. I do intend to apply an oil based primer before topcoats. Is the rust going to be an issue before I can get the primer on?
Pic attached.