Welcome! Here are the website rules, as well as some tips for using this forum.

Do metallic DHW pipes need to be isolated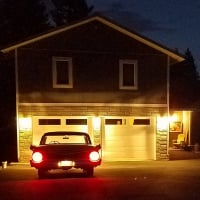 Question is for those (much) smarter than I! For proper sacrificial anode protection, would copper lines need to be disconnected electrically from a water heater? I'd guess that's what those pesky nipples with the plastic sleeve in them are doing, separating the (conductive) water from the piping system.

Could I do this with a short run or PEX on the H and C port then back to copper, I know code doesnt allow PEX to be directly connected to the water heater....but I'm trying to get more life out of my pin holes SS indirect. Got a magnesium rod today for it.
Serving Northern Maine HVAC & Controls. I burn wood, it smells good!
Comments