Welcome! Here are the website rules, as well as some tips for using this forum.

Running Out of Hot Water with IWH
Hi guys. New home owner and new to New England and therefore new to oil, boilers, radiators, and indirect water heaters.
I am running out of hot water with only one person showering. I have a SuperStor Ultra IWH with its Honeywell aquastat at 130. This connects to a Taco SR501 single zone relay. Heating it is an oil-fired Buderus G115 85,000 net BTU/hr with it's Honeywell L8124a set to 190/170/10. The space heating for the house is 4 zones with Taco zone valves (also need to make a separate post about why zone 3 is triggering as well as 4 when 4 is the only one calling for heat), hence the IWH being on a single zone relay, I think. I have witnessed the SR501 LED turn on, calling for heat and turning on the boiler.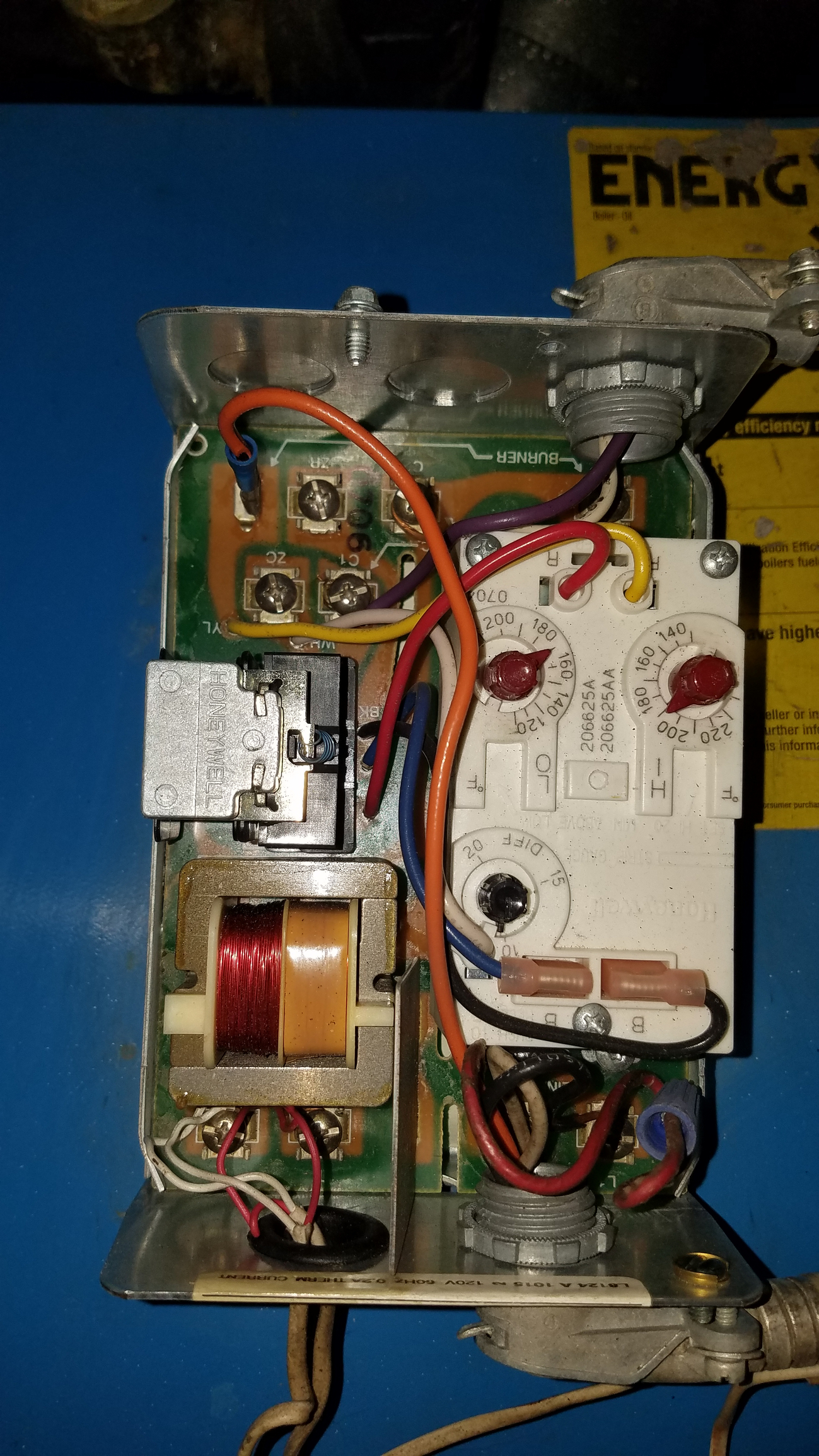 (One of the wires from the bottom left of the L8124a runs to the SR501 but connects to nothing)
Any suggestions? Settings, flow rate problem, old equipment? It seems to occur even with my efficient shower head from Mass Save. Thanks in advance.
Comments