Welcome! Here are the website rules, as well as some tips for using this forum.

Air blocking steam and gauge glass stability.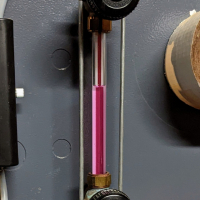 @Hap_Hazzard
Here's a single video showing the behaviors I mentioned in other threads. No pigtail on those gauges and the Magnehelic has the inlet connected to the front of the gauge, the face and lens is literally pressureized. If steam ever got to it you'd see condensation immediately. Not to mention it would probably destroy it. It's been on there for 5+ years now and it's never off. This set of controls is used to control the Ecosteam as well as for me to observe what's going on. It's not the primary set of safeties.
My boiler also has a proper pig tail on it's code required 30 PSI gauge and Pressuretrol. This isn't optional.
Also, no water dumping over the top of the gauge glass, seen near the end of the video.
I'm really not sure why you believe water dumping over the top of the gauge glass is normal but it isn't. It usually means you need to do a lot of skimming or reduce water treatment.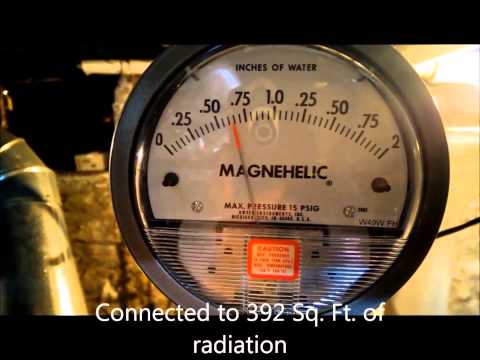 https://youtu.be/hH36luC9GKU
Single pipe quasi-vapor system.
Typical operating pressure 0.14 - 0.43 oz.
EcoSteam ES-20 Advanced Control for Residential Steam boilers.
Rectorseal Steamaster water treatment
Comments