Welcome! Here are the website rules, as well as some tips for using this forum.

boiler to heat pump conversion, data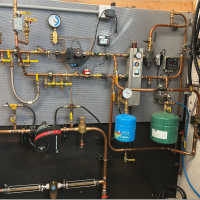 is starting to flow in from actual installs. As expected low temperature heat emitters are critical.
Another point from following 3 installations is the actual SWT is lower than the load calcs and designs indicate.
As many suspect the fudge factor in those programs and calculations may have us over sizing and supplying warmer SWT then actually required. Even better for HP performance.
https://www.greenbuildingadvisor.com/article/air-to-water-heat-pump-retrofit
Bob "hot rod" Rohr
trainer for Caleffi NA
Living the hydronic dream