Welcome! Here are the website rules, as well as some tips for using this forum.

If you've found help here, check back in to let us know how everything worked out.
It's a great way to thank those who helped you.
Does anyone know which make and model this radiator is??
Does anyone know what make or model this heating rail is.
I am trying to replace some missing parts but do not know what they are as I do not know what it looked like when new.
Would love to find the missing parts.
Can anyone help??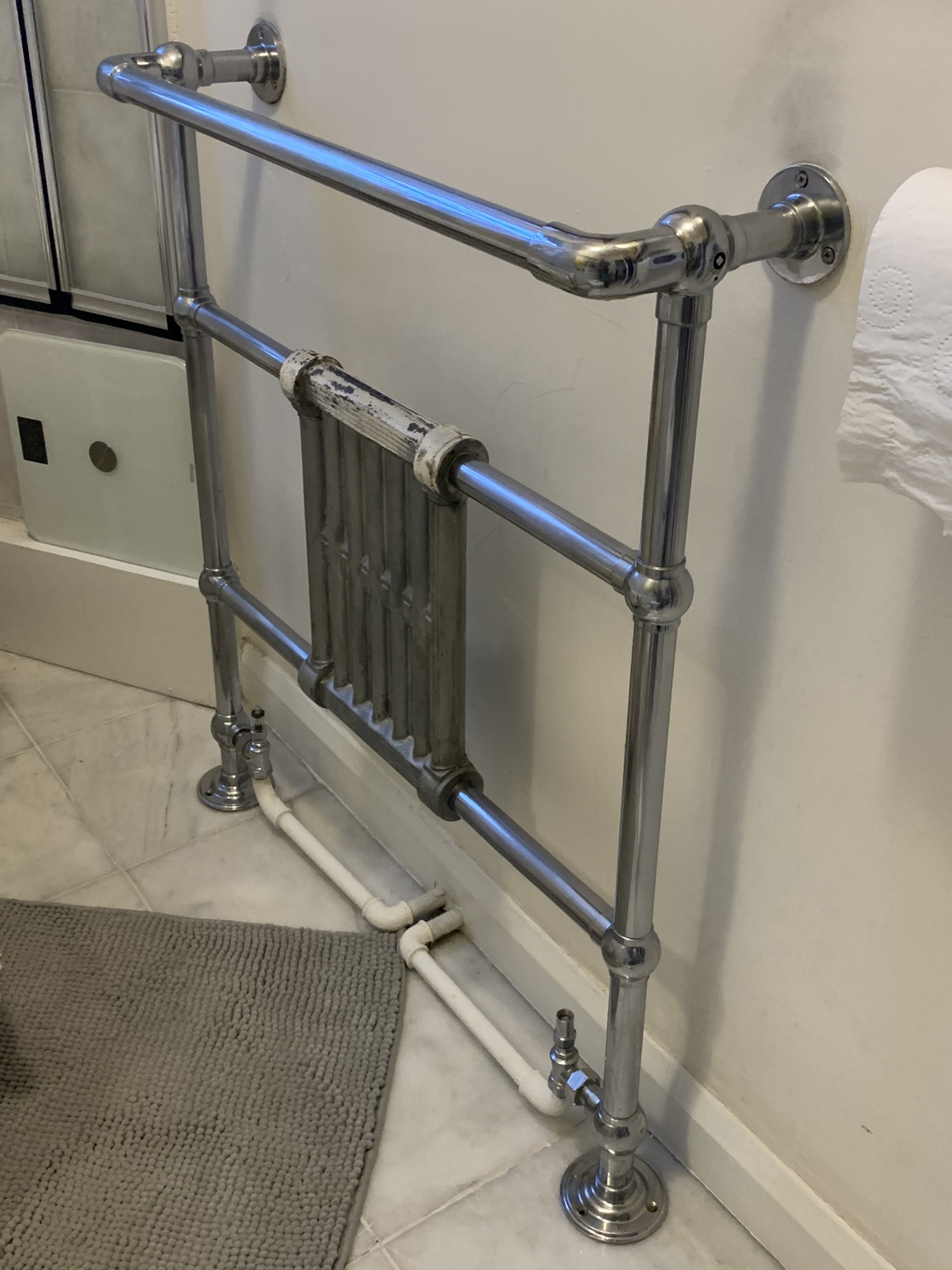 Thank you