Welcome! Here are the website rules, as well as some tips for using this forum.

Tankless with recirculation loop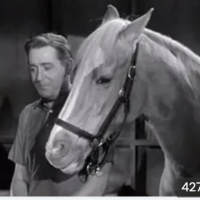 OK it s my turn the ask the Pros.
An old client has a problem with a re-circ pump on a tankless water heater.
Not a normal install. First, the heating boiler is connected to an indirect. The re-circ goes to the indirect.
Second, the tankless hot feeds the indirect inlet (Cold) tapping
Third, The boiler keeps the indirect at 125°F
Im not the one who designed this,
After years of operating just fine, the relief valve is weeping. We have determined that the indirect is passing,(Pinhole) and causing the boiler to over pressure and the relief valve is weeping, The customer has questioned my diagnosis and asked several others "Why is the relief valve weeping?" So he now has a new expansion tank, Water feed valve and 2 new relief valves. (all installed by others).
Those repairs were all less expensive than the Indirect Tank replacement I quoted earlier this year. (Prior to retiring)
So now, we have the customers attention.
This is less expensive... a 10 gallon electric water heater used a a buffer tank (not connected to electric). and eliminates the space heating boiler from the equation.
I want to know is
... if this diagram will work since I have not designed a tankless with a recirc. Seems pointless to me. Tankless will operate to keep the hot water system charged with hot water?1? By adding the buffer tank to hold Hot Water for the Recirc the tankless will not constantly be calling for operation
All I need to purchase is a bronze Taco 007 to get 3GPM thru the tankless and a 10 gallon tank? Do you think I
need
a mixing valve? Any ideas on the tank?
Do I need any other controls or valves on this?
NOTE: All circulators will have isolation valves. Tankless already has flush valves. Customer is not interested in a new tankless that has recirc already designed in the system.
Edward F Young. Retired HVAC ContractorSpecialized in Residential Oil Burner and Hydronics
Comments