Welcome! Here are the website rules, as well as some tips for using this forum.

American Standard Radiantrim CI Baseboard hardware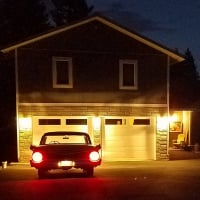 Hi all,
I scored a 5' and 10' piece of American Radiator & S.S. (I think) radiantrim.

I Pressure tested, blasted, primed, and painted it. Looking for 4 end covers and maybe 4 or 5 of the washers to fasten in to the wall. Anyone know where I can find this? I can fabricate my own stuff, but it would be nice to not have to!

Was this fastened to the wall with special washers which go through the heat openings? Or was that another manufacturer?

Thanks! Putting this in my own bedroom and bathroom.
Serving Northern Maine HVAC & Controls. I burn wood, it smells good!
Comments