Welcome! Here are the website rules, as well as some tips for using this forum.

Can HydroStat 3200+ be set for WWSD in Summer w/o ODR sensor?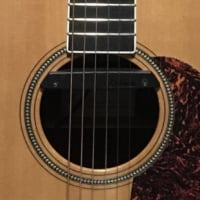 @Harvey Ramer
New atmospheric boiler install with Turbomax Reverse Indirect, Hydrostat 3200+ DHW priority. Not sure if Hydrostat can achieve WWSD without ODR sensor which we don't have and likely wouldn't use otherwise.
I'm trying to avoid having the boiler --even if all thermostats are off--fire up on low limit all summer because 'it thinks' heating is still on. As set up now, the tank aquastat will turn DHW circulator on when tank temp gets below 140 and turn circ off when tank temp reaches 150 of 160 depending on how we set it. The boiler will and should fire on and off between the its lo and hi limits (140-160) to maintain tank temp. or perhaps I could change boiler limits also to 140-150 as long as return temps from DHW won't get too low.
Without WWSD there could be situations in summer where, certainly overnight or after morning showers, and tank reaching high limit again, dhw circ goes off, little or no hot water is used for the rest of the day, the tank retains its temp above the low limit but the boiler water goes below its low limit and turns on the burner--not the heating circ/zone valves since t-stats are off--so now I'm wasting burner firings to maintain boiler heating limits when there's no DHW demand. If there is a way to set WWSD then that might take care of this(?)
Comments