Welcome! Here are the website rules, as well as some tips for using this forum.

Control & Piping Issues With New Boiler-Turbomax (Solved)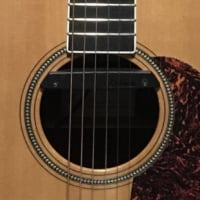 Finally had a Peerless MI-03 boiler and Turbomax 45 installed last week. As you can see from the attached photos the work is quite meticulous, I've always appreciated the art of many of the installs posted on the wall. The installer went out of his way to use the best materials and make this something that can last many years. Since the Wall helped me so much over the years to get to this point, I wanted to put up some photos for your review.
This is the second boiler install I've seen and I'm even more amazed at the great mix of brain and brawn that hvac entails. The amount and variety of components and materials that have to be assembled is staggering. I had hoped to take some videos and photos of the ongoing work but my basement floor was filled wall to wall with everything.
Boiler will have new 5" chimney liner installed this coming week; right now it's in the old brick internal 33 ft chimney 7x11. Due to a heat loss of only 38K—probably more like 30K—the thought was to use Turbomax as an indirect and buffer, given the microloads of the three zones during the shoulder seasons.
We are having some issues with the Turbomax-Boiler controls. For the problems listed below, the installer is consulting with his technical contacts but I wanted to get some wally feedback to throw into the mix.
Setup:
Temp Range: No ODR. 20º T, 160-140.
Heat Loss: 38K, three zones; MI-03 Fires at 70mbh, Net: 50mbh.
Emitters: Zones 1, 2 cast iron radiators; basement zone baseboard. Series piping for Zone 1 and 2.
(Prior monthly gas usage from stand-alone 40 gal, 30kbtu hot water tank: 8 therms, which represented about 27 hours, or an hour a day--0.25 therm day) of firing.
Hydrostat 3200+,
(3) Zone Sentry Zone Valves Z075T2, with Caleffi circuit setters set to 2gpm each zone. Zones Heat Loss: 18K, 10K and 11K.
1-Taco ZVC-403 ZV control (heating);
Taco SR501 for DHW.
Heat Circ Taco VT2218; ∆T
DHW circ VR1816. ∆P
Issues
1-Wired with the Hydrostat, we found that when DHW only was called, the heating zone valves were opening as well—even without the t-stats calling for heat and so ghost flow was circulating. Installer temporarily solved this by changing some of the hydrostat connections with the TACO ZV relay. So now the zone valves do not open unless there's a call for heat, but he warned me that his change removed DHW priority, that heating and DHW calls could occur simultaneously which obviously increases the potential load tremendously. He is hoping his tech people will have a way to connect the controls to correct this problem.
We had talked about the possibility of piping the Turbomax as a regular indirect or using the injection system as specified in the manual. This install is apparently a 'two-pipe'-primary secondary install. I really don't want to lose the buffer function; adding injection I believe would add a third circ which goes against the original idea of a simple system….(FYI Turbomax Ranco aquastat is wired to the DHW circ to have the it cut in at 150º and cut out at the boiler set temp of 160.)
2-The Hydrostat feature that protects against condensation may need tweaking as well since we've seen the heating circ go on at water temps as low as 106. Hydrolevel has a cutout of circulator at 115 and cut in at 125. Doesn't this seem low? Is that like the Pump Logic of Buderus? Even in this not super cold weather I've often seen the return water temps or boiler temp as low at 129, etc. even though if circ could be turned off temp would build quickly.
3- I'm thinking my hot water bills—esp in summer will be higher, keeping the 48 gal turbomax constantly 150-160. Maybe I can change some settings in summer. But hopefully buffer function will save some $$ in winter.
I'm curious to hear some opinions on this. Is Turbomax's recommended injection system the only way out of this?
Comments