Welcome! Here are the website rules, as well as some tips for using this forum.

Grundfos UP 15-10 B5/TLC Circulating Pump Died
Hey guys,
I moved into a home that has a Grundfos UP 15-10 circulating pump that has just died. We've been in the home for about 6 months and the pump always had a fairly loud humming noise while it was on and just yesterday it completely went out. It's no longer making any noise and it was getting extremely hot to the touch and the hot water is taking much longer to come out hot at the tap. I'm looking to replace it and the model I currently have is discontinued but I do see there is an updated model available. Before I get it I wanted to check and make sure that the one that I have is even installed correctly in the first place or if the bad installation is what caused it to go bad in the first place. Also the furthest taps from the water heater were still taking a little longer than I would think it should even when the pump was running in the past and I don't know if there is a better pump that I should get to help with that or if it was just that the pump wasn't ever performing like it should have.
Here are some pictures of the pump and water heater. Let me know if you need any other info or pictures.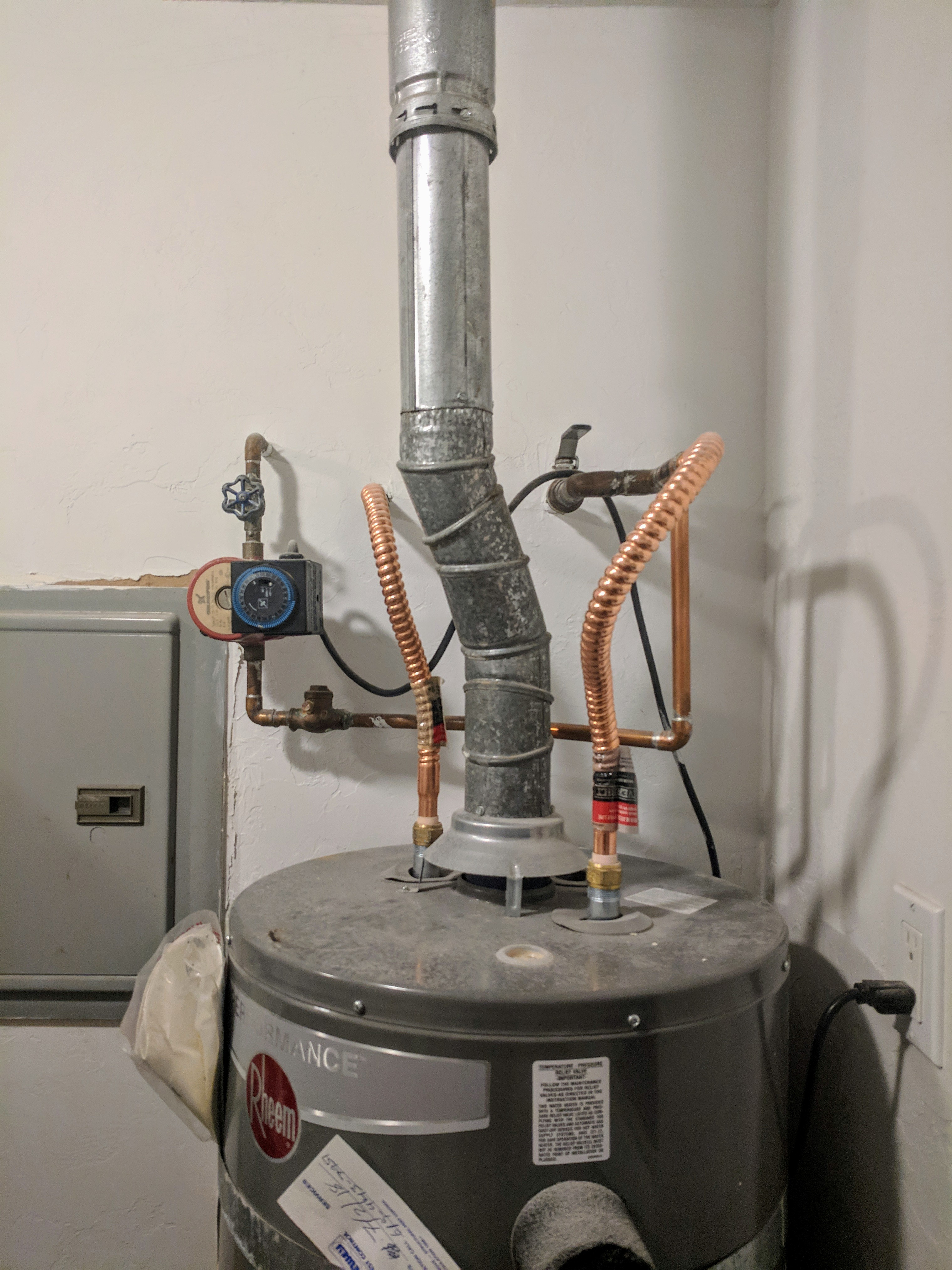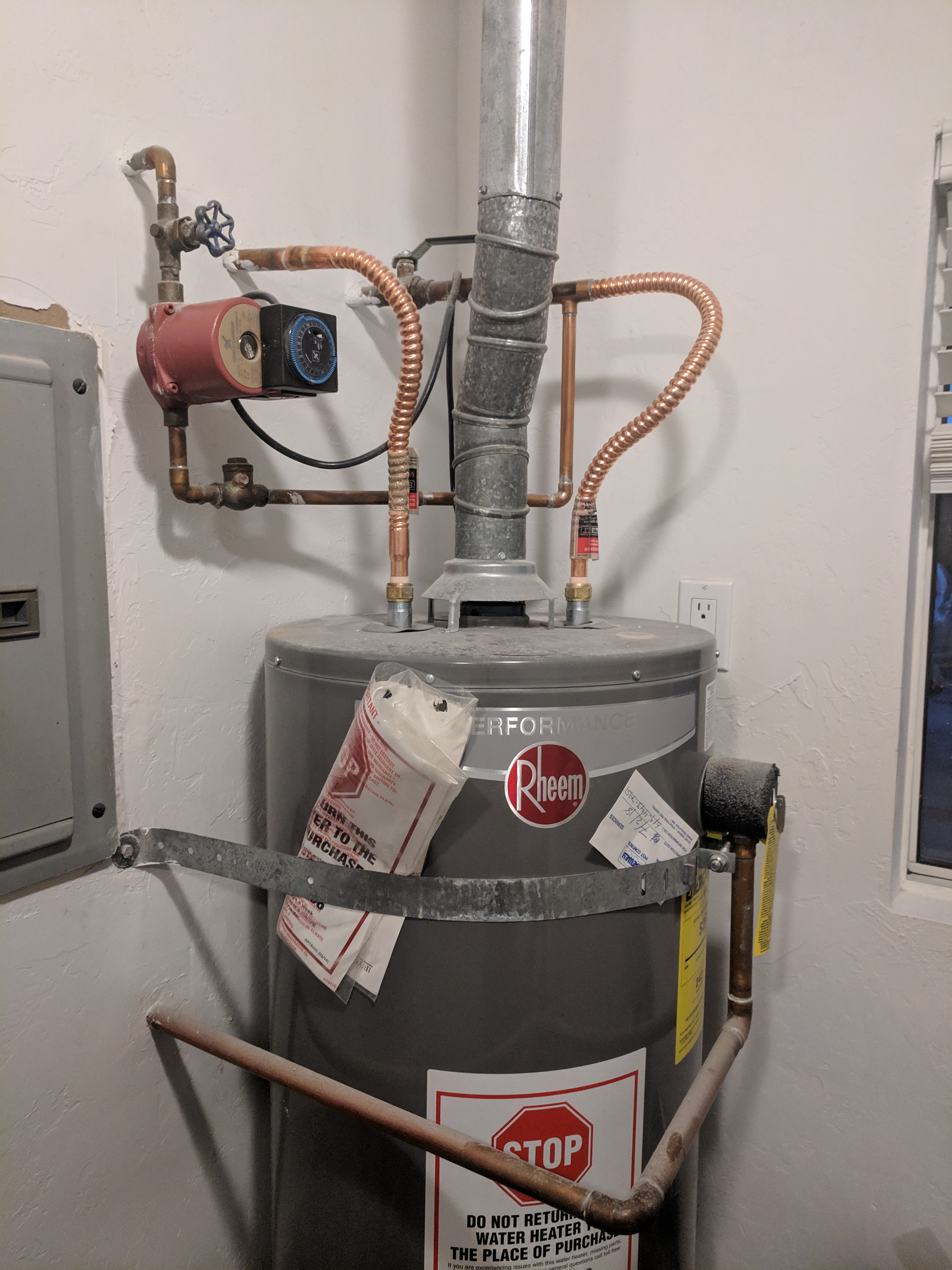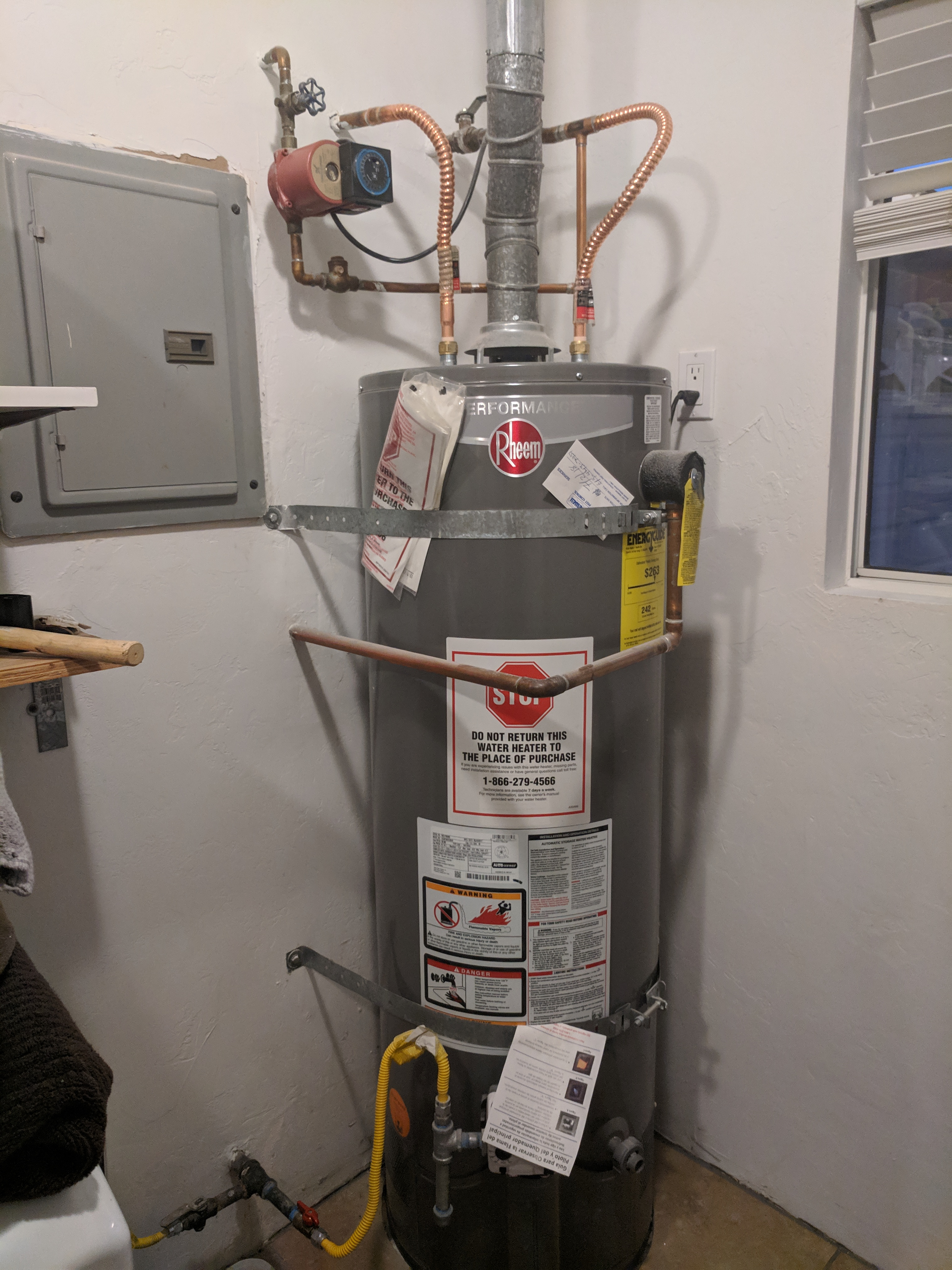 Thanks